MAINA MANIA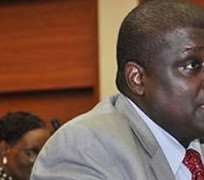 Maina has become a household name, at least for those who follow the news. I am not talking about the bird with the same pronunciation, but Alhaji Dr. Abdulrasheed Maina, who is (or was?) the Chairman of the Presidential Task Force Team on Pension Reforms a.k.a Pension Reform Task Team (PRTT). He also served a dual role as deputy director in the office of the Head of Service of the federation (his normal job).
In August 2012, I wrote about the potential fraud of our Contributory Pension Scheme under the Pension Reform Act of 2004. The title of the article was "Contributory Pension Scheme or Scam?" See Pointer & Nigerianvoice.com for the full text of that article or my blogs on Facebook, Twitter or LinkedIn, using @profatawa. I did not know of what will ensue this month since I am not a Prophet or soothsayer, although a Pastor and Teacher of the Word of God (See Eph. 4:11). It just goes to show that when writing on social issues, we cannot help but be engaged in proselytizing.
Anyway, this month, a new saga ensued with Alhaji Maina. He was alleged to have diverted N21 billion of pension funds into accounts at three banks and alleged to have spent 1 billion Naira for biometrics of only 29 people abroad. There is a confusion as to the exact amount that Alhaji Maina allegedly embezzled. Senator Smart Adeyemi claims that Maina allegedly misappropriated over N100 billion-pension fund. Apparently, Alhaji Maina has two armored cars, 38 security men and spends N8 million weekly on his personal security. In addition, the joint Senate Committee probing the management of pension funds in the last five years accused Maina of failing to account for N195 billion pension funds during the period. Let us not forget that there are countless pensioners that did not receive one kobo during this time period.
Several Senators, including Senator Kabiru Gaya (ANPP Kano) were visibly upset that Alhaji Maina did not appear before the Senate Committee on Pensions even after a warrant of arrest was signed by Senate President David Mark. As a result, the Senate moved a motion for Alhaji Maina sack from the civil service of the federation. It also, appears that on two such occasion, Alhaji Maina instead of appearing in the senate chambers called a press conference and even went to the airport to welcome President Goodluck Jonathan.
The Senators insinuated that Alhaji Maina was being shielded by the presidency and asked the President to choose between Maina and the Senate. An allegation that was quickly rebutted by the Presidency through the SA on Media and Publicity, Dr. Reuben Abati.
The Speaker of the House of Representative, Hon. Aminu Tambuwal & his colleagues also produced a "unified" front by joining the Senate resolution and asking the Inspector General of Police (IG), Mr. Mohammed Abubakar, to arrest Alhaji Maina even if it means using INTERPOL According to him "We cannot be fighting corruption by selective process. We cannot be pretending to be fighting corruption and be condoning corrupt officials in government at the same time."
What is puzzling is that not too long ago, the House committee on Pensions Reforms went to bat for Alhaji Maina and sent a no longer secret memo to the Presidency titled Urgent Call on Mr. President to Further Give Protection and Directive to the Presidential Task Team on Pension Reform to Continue To Carry Out Thorough, Comprehensive/Holistic Pension Reform across All MDAs and Parastatals to a logical conclusion". Relevant portions of the "secret" memo read as follows "...the Presidential Task Team on Pension Reform should be the only genuine veritable vehicle for executing reform agenda on Pension Funds … In the light of corruption in the management of Pension Funds within MDAs and Parastatals, the House Committee on Pensions wishes to call on President Jonathan to direct the Presidential Task Team on Pension Reform to overhaul and continue to reform all MDAs and Parastatals pension administration."
Before all this saga, Alhaji Maina had declared before the Senate committee that he had successfully eliminated many ghost workers, but also complained about a cabal of many people going after him to jeopardize his work. Alhaji Maina also recently stated that he was afraid for his life and that he was being hunted because he refused to pay N3 billion bribe.
Has Maina gone AWOL or is he genuinely afraid for his life? Maybe it is an attempt by him to obfuscate the real issues? In Nigeria, it is sometimes difficult to decipher when there is a set-up. E go better. However, they say, that is poor man's prayer. It probably may be difficult to prove that Alhaji Maina has gone AWOL since he went to a Federal High Court in Abuja to quash the warrant for his arrest and the Senate report indicting him. Also, what do we make of the President's recent directive to the Head of Service, Alhaji Isa Sali, to sack Alhaji Maina for alleging absconding from duties as a civil servant.
God, please let the truth come out soon. Pensioners and the general public are waiting with baited breaths.
Prof Alex Osondu Atawa Akpodiete is an author, Computer Scientist, Educator, Consultant, lawyer, Political Analyst, Public affair analyst & Social commentator. He has a Doctorate degree in Jurisprudence from the US. He has lectured Law, Ethics and Security & Intelligence Studies at the University level here in Nigeria and US. He also writes for a state daily newspaper, online journals & national monthly magazine. He currently divides his time between Nigeria and USA where he runs a PR and an international capacity-building firm ATAWA GROUP. Contact him on 08138391661 or [email protected] He is also on Facebook, LinkedIn and Twitter.
Disclaimer:

"The views/contents expressed in this article are the sole responsibility of

Prof. Alex O. Atawa Akpodiete, Esq.

and do not necessarily reflect those of The Nigerian Voice. The Nigerian Voice will not be responsible or liable for any inaccurate or incorrect statements contained in this article."
Articles by Prof. Alex O. Atawa Akpodiete, Esq.