AU Champions Peace on the Continent at the 2013 Pan-African Film and Television Festival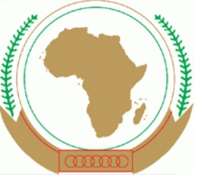 ADDIS ABABA, Ethiopia, February 25, 2013/African Press Organization (APO)/ -- A team from the African Union Commission is in Ouagadougou to participate in the Pan-African Film and Television Festival (FESPACO) as part of a special jury tasked with selecting the winner of a special Peace and Security Award.
The objective of the award is to recognize, reward and honor the best of African cinematography and videography that promotes a culture of peace and non-violence in line with a Memorandum of Understanding (MoU), signed on 14 December 2012, between the Commission and the Government of Burkina Faso, acting on behalf of FESPACO.
The five-member jury, chaired by the Special Representative of the AU Chairperson, Ambroise Niyonsaba, also includes Yvette Ngandu of the Peace and Security Department, Firmin Matoko and Jean-Pierre Ilboudo from the United Nations Educational, Scientific and Cultural Organisation (UNESCO), and Stanilas Meda, Director General, Ministry of Culture and tourism, Burkina Faso, representing FESPACO on the panel.
The decision to establish the Peace and Security Award is part of the 'Make Peace Happen' Campaign, launched by the AU to mobilize all stakeholders within the continent (private sector, the arts, sports, etc), in order to bring an end to conflicts and to give greater visibility to AU's efforts in this area.
This year also marks the 50th Anniversary of the AU's predecessor, the OAU and has been declared the year of "Pan-Africanism and African Renaissance." The festival which kicked off yesterday amidst a celebratory atmosphere in the Burkina Faso's capital is expected to run until March 2. The winners will receive a prize of eight million CFA ($16,000 US Dollars) from the AU commission during an award ceremony to be held on 1 March 2013.