Two Thousand Runners Celebrate Nairobi as Global Environment Capital / Dickson Chumba and Philes Ongori Claim Top Prizes in UNEP Half Marathon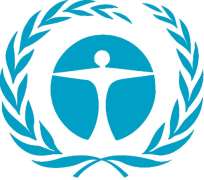 NAIROBI, Kenya, February 25, 2013/African Press Organization (APO)/ -- Close to two thousand star athletes, up-and-coming runners, school children, UN staff and members of the diplomatic community pounded the pavements of Nairobi today for the second United Nations Environment Programme (UNEP) Half Marathon.
Organized in partnership with the Paul Tergat Foundation and Athletics Kenya, the 21-kilometre race celebrated Nairobi as the 'Global Environment Capital' following a decision by the UN General Assembly in December 2012 to grant universal membership to UNEP.
Dickson Chumba, 26 years, from Kapsabet, picked up first place in the men's competition, after negotiating the hilly route and warm conditions in 1 hour, 4 minutes and 32 seconds.
Philes Ongori, 26 years, from Kisii, topped the podium in the women's race with a time of 1 hour 8 minutes and 59 seconds. Each winner was awarded KES 150,000 in prize money.
"I am pleased to be supporting the environment by taking part in today's UNEP Half Marathon," said Philes Ongori.
"A clean environment is very important for athletes as it helps us to fulfill our potential and run the fastest times possible."
Prizes were also awarded in junior and senior categories, and for the best school team. Recreational runners took part in a 7.4 kilometre race through the Gigiri and Runda neighbourhoods.
Marathon Word Record Holder Patrick Macau, 3000m World Record Holder Daniel Komen, and former World 5000m Champion Benjamin Limo, were among the star names to attend the event.
"The level of support for today's UNEP Half Marathon underlines the special relationship between Kenya and UNEP," said UN Under Secretary-General and UNEP Executive Director Achim Steiner, shortly after completing the 7.4km run.
"For over forty years, we have been allies in supporting the environment for the benefit of future generations. As UNEP embarks on its strengthened new role, we look forward to many more decades of partnership and to underlining Nairobi's position as the environment capital of the world."
The Half Marathon was held just two days after the conclusion of the First Universal Session of the UNEP Governing Council in Nairobi.
At the landmark meeting, governments from over 140 countries agreed to strengthen and upgrade UNEP to allow it to better meet the challenges of environmental degradation and to capitalize on the opportunities of inclusive sustainable development.
Governments also backed more predictable, stable and increased funding for the organization, thereby underlining increased global confidence in UNEP's ability to deliver the environmental dimension of sustainable development from its headquarters in Nairobi and other out-posted offices.
The UNEP Half Marathon was also held in support of the Sports for Peaceful Elections Campaign, organized by the UN, the Sports Association of Kenya, the Independent Electoral and Boundaries Commission (IEBC) and Google Kenya.