February 21, 2013

| Kenya
UNEP Appoints Singing Sensations Eric Wainaina and Suzanna Owiyo as Kenyan Goodwill Ambassadors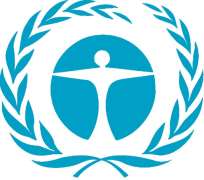 NAIROBI, Kenya, February 21, 2013/African Press Organization (APO)/ -- Two of Kenya's biggest singing stars, Eric Wainaina and Suzanna Owiyo, today pledged to use their music and high profiles to ignite positive environmental action as they were designated National Goodwill Ambassadors for the UN Environment Programme (UNEP).
The inspirational figures have a long history of activism in Kenya, between them tackling issues such as drugs, peace, youth education and women's rights.
Mr. Wainaina, whose 2001 debut album Sawa Sawa thrust him onto the Kenyan and international stage, will use his influence with children and youth to generate support and publicity for UNEP's messages and goals.
Ms. Owiyo, whose career has blossomed since winning the 'Most Promising Female Artist' category in Kenya's 2003 Kisima Music Awards, will build on her track record in engaging women in social issues to bring home the environmental message.
"There is no more powerful medium than music for reaching out to all levels of society, and I am honoured to be in a position to use my songs to spark wider environmental activism in East Africa," said Mr. Wainaina.
The acclaimed singers will support a host of UNEP initiatives, including World Environment Day, UNEP's campaign to reduce food waste – known as Think.Eat.Save. Reduce Your Foodprint – and efforts to lower the demand for illegal wildlife products that is driving a spike in elephant and rhino poaching in East Africa.
They will focus largely on issues that are of particular or critical relevance to Kenya and the wider region, and will take part in awareness-raising campaigns and communication and education initiatives.
Both singers have also agreed to write a song to mark the milestone of a strengthened and upgraded UNEP. The UN General Assembly in December passed a resolution, raised at the request of world leaders at Rio+20, to give UNEP universal membership and work towards increased resources.
UNEP's Governing Council is meeting for the first time in Nairobi this week under the expanded membership to define the way forward.
"This is an exciting time to get involved with UNEP as it looks forward to a stronger future at the heart of the environment," said Ms. Owiyo. "Musicians have a responsibility to inform and inspire, as well as entertain, and I intend to use my role as Goodwill Ambassador to bring home the need for environmental action to my fans."
Mr. Wainaina and Ms. Owiyo have also penned songs to celebrate UNEP's new upgraded status, which now allows all UN member states also to be members of UNEP's governing council. Mr. Wainaina's track is entitled Hello Moon, while Ms. Owiyo has written a song called Be Counted.
"Now that UNEP has been strengthened, Nairobi is in many ways the environmental capital of world, so we must do everything within our power to boost the already strong culture of environmental awareness in Kenya and outside its borders," said Nick Nuttall, UNEP Spokesperson and Director of Communications. "These respected and socially conscious artists will be pivotal in achieving this goal, and we are privileged to add them to our roster of Goodwill Ambassadors."
About Suzanna Owiyo
Born in Kasaye village, Nyakach, near Kisumu, Suzanna Owiyo was introduced to music at a tender age and studied at the Kenya Conservatoire of Music in Nairobi. She released her first album in 2002, leading to victory in the Kisima Music Awards in 2003. She has performed across the globe alongside the likes of Youssou N'dour from Senegal, and in 2004 appeared at the Nobel Peace Prize Concert in Oslo, Norway. She is a relentless campaigner and has backed campaigns on anti-corruption, women's rights and HIV/AIDS prevention.
For a full biography, visit her website: http://www.suzannaowiyo.net/
About Eric Wainaina
Eric Wainaina studied at the Berklee College of Music in Boston, USA and after graduating quickly came to realize that his music could be a powerful tool for social change. From his debut album Sawa Sawa in 2001 onwards, he has blended Benga rhythms from the 60s and 70s with western harmony to produce what is now dubbed Afro Fusion. He has worked with the UN and other organizations to campaign for a fairer world, still finding time to write and star in the musical theatre production, Mo Faya!, which played to full houses at the New York Musical Theatre Festival and The Godown Arts Centre in Nairobi.
For a full biography, visit his website: http://ericwainaina.com/
About UNEP Goodwill Ambassadors
UNEP Goodwill Ambassadors help generate public awareness and understanding of environmental causes, as well as inspire broad, positive, committed action in support of UNEP's mandate and priorities. Brazilian model Gisele Bündchen, US actor Don Cheadle, French photographer Yann Arthus Bertrand, Chinese actress Li Binging and Indian economist Pavan Sukhdev currently serve as ambassadors.
About WED
WED aims to be the biggest and most widely celebrated global day for positive environmental action. WED activities take place year round but climax on June 5. WED celebrations began in 1972 and have grown to become the one of the main vehicles through which the UN stimulates worldwide awareness of the environment and encourages political attention and action. Through WED, the UN Environment Programme is able to personalize environmental issues and enable everyone to realize not only their responsibility, but also their power to become agents for change in support of sustainable and equitable development.
http://www.unep.org/wed/
About Think.Eat.Save. Reduce Your Foodprint
The Think.Eat.Save campaign is a partnership between UNEP, FAO and Messe Düsseldorf in support of the UN Secretary-General's Zero Hunger Challenge. It seeks to galvanize widespread global, regional and national action on food waste and catalyze more sectors of society to act, including through the exchange of inspiring ideas and projects between those players already involved and new ones that are likely to come on board.
http://www.thinkeatsave.org/