SKD New Video Release.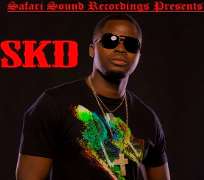 Martins Okuonghae popularly known as - Sound knock down a.k.a S.K.D is an artist born in Nigeria and now lives in London, his music is raw, honest, real and cuts across different generation in the urban music demography. A lyrical poet of the first order heavily influenced by 2Pac, Dr Dre, Snoop Dogg, BIG, Nas, DMX and Jay Z.
Sound knock down debut album titled "Passion Beyond Reason" is made up of rap and Hip Hop records - the subject matters on the album comprises of life experiences, emotional, uplifting and motivational songs.
In the last year S.K.D has released videos for some of the songs on his debut album on YouTube and Tv stations with amazing response from across the world. He has participated in various local and international shows in Europe and the U.S. with raving reviews from local and international prints.
He has been featured on numerous blogs online, local and international TV station and his songs have been played on local and international radio stations. He has enjoyed great success over the past year with the release of his debut Album "Passion Beyond Reason" with several hit singles from the album.
S.K.D has taken his music to the next level with the release of 2 new singles titled " Ekungbadu" and "I like Your Style" from his second album (Afro Beat sAlbum) titled "Celebration" to be released later this year.
Download link:- http://www.hulkshare.com/hlml9hzqnf28
Facebook/soundknockdown
@soundknockdown