Dissolution Of South Exco: Bamanga Tukur Ignored Court Of Appeal Ruling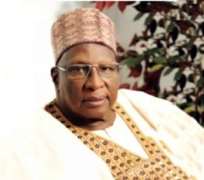 SAN FRANCISCO, February 18, (THEWILL) – In a deft political move targeting loyalists of former President Olusegun Obasanjo in the South West, the Bamanga Tukur led National headquarters of the Peoples Democratic Party (PDP) sacked the South West Exco of the party, saying it was in obedience of a May 2012 ruling of Federal High Court which nullified the zonal congress of the party, for failing to allow delegates of a faction of the PDP in Ogun state participate in the exercise.
However, the Court of Appeal Lagos Division presided over by Justice H M Ogunwumiju had granted a stay of execution of the same order pending the Appeal filed by the sacked National Vice Chairman (South West) of the party, Dr. Segun Oni.
The Court of Appeal stay of execution was made on June 25, 2012, and the Bamanga Tukur led National Working Committee (NWC) and sacked National Secretary, Prince Olagunsoye Oyinlola, had even used it to avoid the contempt charge slammed on both by the high court.
However in a bizarre twist, the party announced the dissolution of the South West Exco last week as the Presidency continues its bid to weaken Obasanjo's influence in the PDP.
In the Appeal Court ruling seen by THEWILL, the judges had ruled thus: "We are firmly convinced that the balance of justice lies in the stay being granted. The res in this case cannot be destroyed by either party but the liberty of any of the applicants if taken by contempt proceedings cannot be easily restored. An order of stay of execution or further execution of the judgement and orders of Hon Justice CE Archibong of the Federal High court Lagos in suit NO FHC/L/CS/1248/2011 delivered on 27/1/11 is hereby made. All contempt proceedings shall stay to abide the outcome of the Appeal in the said suit. Order as prayed."
See below a copy of the Appellate Court STAY OF EXECUTION.