ECOWAS SALUTES AFRICAN FOOTBALL CHAMPIONS, SUPER EAGLES OF NIGERIA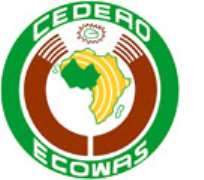 ABUJA, Nigeria, February 12, 2013/African Press Organization (APO)/ -- The President of the ECOWAS Commission, His Excellency Kadré Désiré Ouédraogo has congratulated Nigeria's Super Eagles for winning the just-concluded 29th Edition of the African Cup of Nations tournament and thereby 'crowning the brilliant and sterling performances of 'Teams ECOWAS,' at the continental soccer fiesta held in South Africa.
The President commended the eight national teams from West Africa for 'proving themselves as worthy ambassadors of our Community both, in character, discipline and sportsmanship, and for winning the top four slots of the 16-nation tournament.'
Nigeria's Super Eagles defeated fellow West Africans the Stallions of Burkina Faso 1-0 in the keenly contested final on Sunday 10th February 2013, to clinch their third African Cup of Nations title following previous victories in 1980 and 1994.
'We also pay tribute to the Stallions for their gallant performance in reaching the finals and emerging the tournament's runners-up,' the President said.
He added: 'Indeed, the Commission and Community citizens are proud of the exploits and exemplary sportsmanship exhibited by the entire Teams ECOWAS, particularly the seven quarter finalists from the region.'
According to him, 'the impressive performance of Teams ECOWAS at AFCON 2013 reaffirms the Region's supremacy in African football and the great potentials of our youth which the region has been working strenuously to harness for the development of our region.'