AMISOM Civilian components tour Baidoa, Beletweyne and Kismayo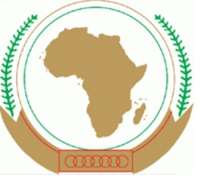 ADDIS ABABA, Ethiopia, February 11, 2013/African Press Organization (APO)/ -- The African Union Mission in Somalia's civilian component this week made its initial foray into the sectors. A team comprising the Political, Civil Affairs and Gender units toured Baidoa, Beletweyne and Kismayo and held a series of assessments and engagements.
The team met with political leaders, civil society and women groups from the regions as well as AMISOM personnel on the ground.
The Political Team met with the governors of the regions and discussed establishment and capacity building for the local administrations, disengagements of fighters, enhancement of security in support of the gains made by SNSF and AMISOM, reconciliation initiatives among other issues.
On their part the Civil Affairs Unit met youth leaders, elders, women groups and civil society. The meetings centered on mobilization of the communities towards engaging on reconciliation, restoration of basic livelihood activities and local level outreach.
The Gender Unit conducted assessments of AMISOM troops during these visits. The assessments are a prelude to training of AMISOM personnel on Gender sensitization expected to be conducted later this month.
The units will continue to visit these areas to further station officers to solidify the gains made by the AMISOM military component.
The visits are in line with the implementation of UN security council resolution 2073 (2012), AMISOM is expected to deploy additional 50 civilian personnel to all the sectors to continue working with the Federal government of Somalia in their efforts to build transparent and accountable public institutions at the national and local levels based on the principles of civic responsibility and good governance.