SECRETARY-GENERAL APPOINTS TAMRAT SAMUEL DEPUTY SPECIAL REPRESENTATIVE FOR LIBERIA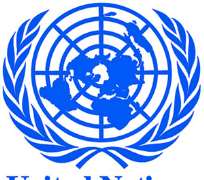 NEW YORK, February 8, 2013/African Press Organization (APO)/ -- United Nations Secretary-General Ban Ki-moon today announced the appointment of Tamrat Samuel as his Deputy Special Representative (Rule of Law) for the United Nations Mission in Liberia (UNMIL).
The new Deputy Special Representative for Rule of Law succeeds Louis M. Aucoin of the United States of America, who concluded his assignment in December 2012. The Secretary-General is grateful for Mr. Aucoin's dedicated service during his year with UNMIL.
Mr. Samuel brings with him a wealth of political and leadership experience developed during nearly thirty years of service with the United Nations, primarily focused on political affairs for Asia and the Pacific region. Working in the Department of Political Affairs, he supported the Secretary-General's good offices on the question of East Timor. In 2007, the Secretary-General appointed Mr. Samuel as his Deputy Special Representative for Nepal and Deputy Head of the United Nations Mission in Nepal (UNMIN), a position he held until 2008.
Mr. Samuel holds a Bachelor of Laws degree from Addis Ababa University and a Master of Laws in international law from New York University.
Mr. Samuel is married with three children.