Corporate Manslaughter Bill Scales Through Second Reading In Senate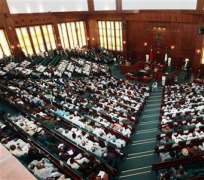 ABUJA, February 06, (THEWILL) – A bill seeking to make provisions for corporate manslaughter offence scaled through the all important second reading on the floor of the Senate on Wednesday.
The bill, which is sponsored by Senator Pius Ewherido (DPP, Delta), seeks to make corporate bodies, entities and agencies culpable for their willful acts of negligence, dereliction of duty and or gross incompetence, which lead to any event causing the death of a person and accessory to corporate manslaughter for persons who, while working with corporate bodies and agencies, fail, negligently perform and or sabotage their employers, which result in any event causing the death of the person.
Leading debate on the bill, Ewherido said it was his contention that the provisions of the bill fall within the definition of killing in section 308 of the criminal code, which provides that "Except as hereinafter set forth, any person who causes the death of another directly or indirectly by any means whatever, is deemed to have killed that other person.
"The lacuna created by the restrictive definitions in sections 316 and 317 when viewed against the broad definition of killing in section 308 is what this bill seeks to fill," he said.
The situation today, he stated, is radically different from what it used to be when the criminal code was enacted.
"The industrialisation of the society with attendant increase in economic activities as well as the population explosion with resultant high human mobility have given rise to new sets of behaviours and challenges.
"It is to contain such new behaviour that countries like the United Kingdom, Hong Kong and others have broadened the scope of the offence of manslaughter by passing laws on corporate manslaughter," he explained.
The Senators overwhelmingly supported the bill which was referred to the Committee on Judiciary for committee work preparatory to clause by clause consideration at the third and final reading.