Anambra Guber: PDP Nomination Form Sells For N5m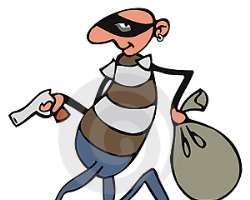 By Chuks Okocha in Abuja
The Peoples Democratic Party (PDP) has set the ball rolling towards the emergence of its candidate for the February 6, 2010 gubernatorial election in Anambra State.
Yesterday, the party announced the commencement of the sale of nomination forms for the gubernatorial primaries to pick its flagbearer.
The form is selling at N5 million, while the expression of interest form goes for N250, 000.
The party, however, said the forms are free for all women who want to contest.
PDP National Organising Secretary, Chief Uche Secondus, who announced the fees, also said the governorship candidate of the party for the election would emerge on October 4.
According to Secondus, "all members of the party including those who joined the party today are eligible to contest."
All members of the party from the state wishing to contest the poll are directed to come to the National Secretary of the party with bank drafts of both expressions of interest and nomination forms.
The sale of the expression of interest and nomination forms commenced yesterday, while deadline for the submission of the forms is September 14.
Screening of the aspirants will commence on September 14 and 15.
According to Secondus, "a special ward delegate election will take place on September 28, while a special congress/delegate election to elect the governorship candidate will take place on October 2. The appeal committee is expected to sit on October 3 and release result while the candidate will be announced on October 4".
The party refused to comment on its gubernatorial candidate in the 2007 election in the state, Dr. Andy Uba, and the court cases he instituted, saying it would amount to prejudice to do so.
Uba, who had earlier approached the court leading to the Supreme Court, urging the court to declare him the duly elected governor of the state and stave off fresh election in 2010, is at present before the Court of Appeal in Enugu seeking the same prayers.
Secondus and PDP National Publicity Secretary, Prof. Ahmed Alkali, parried the question on whether former Central Bank Governor Chukwuma Soludo is a member of the party and whether he would contest the primaries.
They merely said any member of the party is eligible to contest even if the person registers for PDP today.
|
Article source