Small & Medium African Companies Engaged in International Markets Prosper in 'Global Village' - Study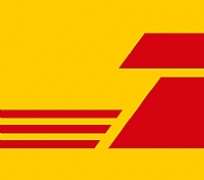 CAPE-TOWN, South-Africa, February 4, 2013/African Press Organization (APO)/ --
• Study shows that internationally-focused SMEs are twice as likely to be successful as those only operating domestically
• Growing focus on promoting Africa's international trade
• '20th century infrastructure, high customs duties and an information gap on international trade' present SME stumbling blocks
International trade and cooperation has become a key driver of small business success according to an in-depth and wide-ranging DHL Express (http://www.dhl.com) study by IHS, the leading global source of information and analytics.
Logo: http://www.photos.apo-opa.com/plog-content/images/apo/logos/dhl_logo2.jpg
The macro-economic analysis and survey of 410 SME directors in G7 and BRICM¹ economies reveals that SMEs engaged in international markets are twice as likely to be successful as those that only operate domestically². Of the SMEs surveyed, 26% of the companies that were trading internationally significantly outperformed their market, in contrast to only 13% of those with operations only in their home country. SMEs cited the key benefits of this international approach as the access to new markets that it provides them with, as well as access to know-how and technology, and diversification of their products or services.
The results ring true for SMEs within Africa, which are increasingly being recognized as drivers of economic growth in these countries. While no data is available around the number of SMEs operating on the continent, they make up over 90% of formalized business within countries like Ghana and South Africa, and are an important area of development within the continent.
"The results of this study are reflected in the outlook for SME's in Africa," comments Charles Brewer, Managing Director for DHL Express Sub-Saharan Africa. "The possibilities opened up by new technologies, the Internet, and modern transportation means that there are many foreign trade opportunities out there for African businesses. With thorough research and a well-defined strategy, local SMEs can successfully expand into new markets, compete with larger companies, and use their size and nimbleness to their own advantage," concludes Brewer.
The research also reveals an increasing pace of globalization and a sharper international focus among smaller businesses, with SMEs that were founded in the last five years more likely to have international business operations than older SMEs, despite having had less time to grow their businesses. Significantly, the majority of SMEs who had out-performed their markets over the last three years indicated that they also planned to increase the percentage of exports in their turnover over the next three years, despite the uncertain economic environment.
The report does however highlight that inadequate business infrastructure is constraining competitiveness by reducing business efficiency, and that SMEs are having to work harder to overcome infrastructure inefficiencies, particularly compared to larger companies with greater resource. SMEs biggest concerns relating to international trade are a lack of available information on foreign markets, high customs duties and the difficulty of establishing contacts with foreign partners and an overseas customer base. Most of the better-performing SMEs identified in the study employ over 50 people, underscoring the importance of resource in overcoming barriers to international growth.
"There are clearly still some hurdles that remain for small businesses with global aspirations, but we are delighted to see that more and more SMEs are looking at the fantastic opportunity that international trade represents," said Ken Allen, CEO, DHL Express. "Our mission as a global logistics company is to make this process more efficient, and we will continue to tailor our services and solutions to help SMEs grow and compete in the global village."
The IHS and DHL Express report, Internationalisation – a driver for business performance, can be accessed at http://www.dp-dhl.com/content/dam/presse/pdf/2013/sme-competitiveness-study.pdf.
Distributed by the African Press Organization on behalf of Deutsche Post DHL.
Notes to editors
All figures, unless otherwise stated, are from a study by IHS conducted between September and November 2012. The research was commissioned by DHL Express and incorporated analysis of IHS proprietary data, recent studies of SMEs and an online survey of 410 employees, director-level and above, at small and medium sized enterprises in G7 countries and in Brazil, Russia, India, China and Mexico. The study focuses entirely on businesses with between 10 and 249 employees and an annual turnover of less than €50 million. As such, it excludes 'micro enterprises' with fewer than 10 employees.
¹ BRICM means Brazil, Russia, India, China and Mexico
² Based on three-year average annual growth rates, IHS and DHL Express research, September – November 2012.
Media Contact:
Lee Nelson. Head: Advertising and Public Relations, Sub-Saharan Africa
DHL Express
Tel +27 21 409 3613 Mobile +27 72 361 0178
DHL – The Logistics company for the world
DHL (http://www.dhl.com) is the global market leader in the logistics industry and "The Logistics company for the world". DHL commits its expertise in international express, air and ocean freight, road and rail transportation, contract logistics and international mail services to its customers. A global network composed of more than 220 countries and territories and about 275,000 employees worldwide offers customers superior service quality and local knowledge to satisfy their supply chain requirements. DHL accepts its social responsibility by supporting climate protection, disaster management and education.
DHL is part of Deutsche Post DHL. The Group generated revenue of 53 billion euros in 2011.