Convening of the 3rd meeting of the support and follow-up group on Mali, in Brussels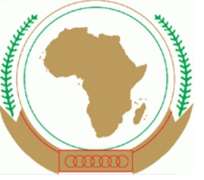 ADDIS ABABA, Ethiopia, February 4, 2013/African Press Organization (APO)/ -- The Support and Follow-up Group on the situation in Mali will convene its 3rd meeting in Brussels, on 5 February 2013, hosted by the European Union (EU). This meeting will bring together the AU, the Economic Community of West African States (ECOWAS), the United Nations (UN), the neighboring countries of Mali and other countries of the region, as well as a number of other stakeholders, including AU bilateral and multilateral partners.
Taking place against the backdrop of the fast evolving situation on the ground and the donors' Conference for Mali jointly convened by the AU and ECOWAS, in Addis Ababa, on 29 January 2013, the meeting will provide an opportunity to review among other efforts aimed at regaining control of the northern part of Mali and restoring state authority, the political process and preparations for the holding of elections, in light of the just adopted transition roadmap, as well as humanitarian assistance and stabilization needs. The meeting will also discuss the overall situation in the Sahel, with particular focus on coordination of efforts and enhancement of synergies to effectively address the long-term economic, environmental and security challenges facing the region.
The Brussels meeting is expected to contribute to enhancing the international momentum on the situation in Mali and expediting the resolution of the multi-dimensional crisis facing the country.
The Support and Follow-up Group was established by the AU Peace and Security Council (PSC) at its 314th meeting, held in Bamako, on 20 March 2012, to facilitate coordinated international action with respect to the situation in northern Mali. The mandate of the SFG was subsequently expanded by the PSC to the institutional crisis arising from the coup d'Etat of 22 March 2012. The Support and Follow up Group has so far held two meetings: in Abidjan, on 7 June 2012, and in Bamako, on 19 October 2012. It is jointly chaired by the AU, the UN and ECOWAS.