IOM, UNDP Help Chad to Implement Brain Gain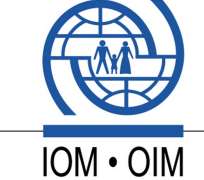 GENEVA, Switzerland, February 1, 2013/African Press Organization (APO)/ -- IOM and UNDP have signed an agreement by which IOM will implement a nine-month project aimed at facilitating the return to Chad of highly qualified Chadian nationals currently living in France.
Some US$ 350,000 will be used to pay for air passages from France to Chad, salary top-ups, decent accommodation, transport and insurance for some 250 highly-qualified Chadians working in the fields of medicine and higher education.
"It is a great opportunity for the Chadians in France to contribute to the development of their country. We are starting immediately with 15 individuals who are ready to go. However, our aim is to extend this opportunity to all countries where there is a significant presence of qualified Chadians Nationals including USA, UK, Saudi Arabia, UAE, and Egypt. I am appealing to donors who share our vision of assisting the development of Chad through its sons and daughters. IOM and UNDP will work hand in hand to make this programme a great success," says Qasim Sufi, IOM Chief of Mission to Chad.
The project was initiated following a request by Chad for assistance to support the development priorities of the government by bringing home qualified citizens to participate in the socio-economic development of the country.
High on the agenda is the health sector, which lacks specialists in urban areas and trained primary health care professionals in rural areas. Another target sector is higher education, where staff for higher technical institutes and universities are in desperately short supply.
The 250 beneficiaries will be expected to spend up to six months in Chad working as doctors, nurses, teachers or trainers in various government institutions and projects. Those who will choose to remain will be offered fixed term contracts.
In addition to UNDP, IOM is teaming up with various ministries of the government of Chad and the Association of the Chadian Diaspora in France, GEST, in the implementation of the project.
Chad is one of several African countries badly affected by brain drain following long periods of instability and conflict. Many Chadians have migrated to Saudi Arabia, UAE, Kuwait, Egypt, Syria and Lebanon. In the European Union, France is the top destination.