Africa |

31 January 2013

10:10 CET
Chinese Government's Special Envoy and Vice Foreign Minister Zhai Jun Meets with Chairperson of the African Union Commission (AUC) Nkosazana Dlamini Zuma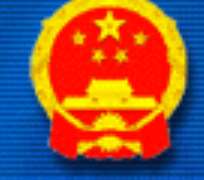 BEIJING, China, January 31, 2013/African Press Organization (APO)/ -- On January 25, 2013, Zhai Jun, the special envoy of the Chinese government and Vice Foreign Minister of China, met with Chairperson of the African Union Commission (AUC) Nkosazana Dlamini Zuma on the sidelines of the 20th Summit of the African Union (AU) in Addis Ababa, capital of Ethiopia.
Zhai made positive comments on the significant progress that China-AU friendly cooperative ties have made in recent years. Zhai said that as the current international and African situations are undergoing profound and complex changes, opportunities and challenges for peace and development in Africa are becoming more prominent. The AU's status is growing and its importance increasingly obvious. He wished this summit a great success, to inject new impetus for the African countries to strengthen themselves through unity. China is ready to work with the AU to further strengthen mutual trust and cooperation, and make greater contributions to peace and development in Africa.
Zuma said the African Union is willing to further deepen the existing friendly and cooperative relations with China. The African continent is eager to learn from China's development experience and expand cooperation with China in infrastructure construction, manufacturing and other fields.