Jos Crisis: death toll hits 220… as fresh mayhem looms in Shedam, Langtang, Wase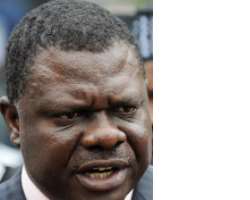 Fresh information reaching huhuonline.com reveals that reprisal attacks are brewing in Shedam, Wase, Langtang, Qua'an Pan, Mangu & Panshin areas of Plateau, this was coming as a consequence of resurgence of violence in parts of Jos-North, Plateau State; an ugly trend which erupted last Sunday (Jan. 17) in the state. Following this tip-off the Governor of Delta State has ordered the immediate evacuation of Delta indigenes from Plateau, especially those that are students and Youth Corps Members (those on NYSC national assignment). Governor Emmanuel Uduaghan confirmed that key cabinet members in the state including him, have been receiving distress calls which to him, could be inimical to the lives and properties of Deltans whose present place of aboard is Plateau State. Governor Uduaghan has deployed several luxury buses with security men to marshal safe transportation of his people back home.
Precisely in May, 2004, Yelwa, in Shendam, Langtang South, Wase Local Government areas witnessed similar religious/sectarian violence leading to the death of thousands of people and properties worth billions of naira were destroyed. Available fact have it that the fear by the elite class of being dominated and as such scheme out from societal good by other fellow elites of other ethnic/religion stocks is considered in this work as the bedrock of various crises witnessed so far in Nigeria. The Yelwa- Shendam crisis is no exception. Plateau State comprises of 17 local governments, they are, Barkin Ladi, Bassa, Bokkos, Jos East, Jos North, Jos South, Kanam, Kanke, Langtang North, Langtang South, Mangu. Others are Mikang, Pankshin, Qua'an Pan, Riyom, Shendam, Wase.
Federal Government Actions to Quell the Violence
Although, huhuonline.com authoritatively gathered that the Federal Government has ordered military troops deployment into parts of the tin city' in order to forestall further bloodbath Director of Army Public Relations, Brig Gen Chris Olukolade affirmed that the deployment is aimed at restoring peace in the city. Gen Olukolade said that "troops from the 3 Armoured Divisions, Nigerian Army are already on ground. And they will be reinforced with troops from other locations." Moreover, it was revealed that Federal Government has vowed to "fish out perpetrators of the sectarian violence." Sources said that the recently imposed 24 hours curfew on the state capital will remain in force as a way of separating criminals from the innocent and preventing the criminals who move at night from unleashing terror on innocent citizens. According to the source, "the Vice President, who has since received briefings from relevant Service Chiefs and other heads of security agencies, has ordered that soldiers be deployed to all parts of the State, particularly Jos. They are jointly patrolling the area with men of the Nigeria Police in order to prevent further loss of lives and properties. The source assured that the Federal Government is urging members of the public in Plateau State to be patient for the period of the 24 hours curfew would last, noting that the curfew be lifted as soon as the security situation in the state capital improves. David Maiyaki, a Christian resident of Dutse Uku area of Jos where the latest fighting erupted overnight said the curfew did not yet seem to have taken effect. "We woke up to new fighting this morning. As I am talking to you we are indoors, but there is burning and gunshots all around us," David Maiyaki told agency reporters by phone.
Meanwhile, the death toll is increasing in number as the day progresses. Reports have it that almost 200 people have been killed and hundreds of others terribly wounded. "At least 192 people have been killed in the renewed Muslim-Christian clashes in the city of Jos", a senior local Muslim cleric said on Wednesday night. The bodies of the dead were being brought in to the city's central mosque, according to its head Balarabe Dawud. "We received 156 dead bodies this morning and another 36 this afternoon, in total we have 192 dead bodies," Dawud said. He said at least 800 people had been wounded in the clashes, 90 of whom had been evacuated to military hospitals due to the severity of their injuries. In Bukuru town on the outskirts of Jos, fighting broke out in the afternoon and at least three people died, according to a paramedic. "So far we have three dead and 39 injured," said Maryam Mohammed, at a government clinic in Bukuru. The imam of the Jos central mosque said the mosque was attending to those with minor injuries, but had run out of medical supplies. "Even neighborhood private clinics are full with the injured. Normally these are the places we would have gone to for supplies, but they are also in need of them," he explained.
Bauchi Government Stems Security to avoid Spillover
Also to avoid the spillover of the religious/sectarian violence in Plateau to Bauchi state, the State Government has swung into action towards preventing any possible outbreak of civil unrest. A press statement signed by the Secretary to the State Government, Alhaji Ibrahim Dandija said: "It is gratifying to note that the pre-emptive measures adopted and applied by the state government have yielded positive results and are being sustained to ensure the maintenance of peace, law and order in the state". He said security agents have been directed to deal decisively with anyone seen or caught trying to either ignite trouble or are spreading unfounded rumours intended to breach the peace. Dandija called on the people of the state not to panic, saying all necessary measures have been taken to ensure safety of lives and properties.
Causes of Incessant Sectarian/Religious Crises in the Country
Nigeria today, huhuonline.com survey shows that the issue of ethnicity and religion evokes a bitter and heated debate more than any other issue of national discourse. It is so sad that religion and ethnicity has bitterly been made to become the key issues in the national question. Sadly too, scholars and other commentators are so concerned that violence is the vehicle disastrously used to express any grievance that borders on ethnic, religion or both. To many these crises are caused by many factors among which are fear of domination; struggle among the elite class; and the twin problem of bottled-up emotions and militarization of the polity engendered by long period of military rule. Other factors include injustice created by the colonial masters; excesses of government officials; and pauperization of the generality of the populace.
At ethnic point of view, due to the heterogeneous ethnic formulation of the Nigerian state, elites of every ethnic stock feel suspicious of every moves made by other ethnic groups. Such moves are often times interpreted to mean an attempt to lord it over others.
From the religious perspective, the two dominant revealed religions of Islam and Christianity are always at competition. Leaders and adherents of the two would do every thing humanly possible to ensure that one is not dominated by the other. Rather both try to see how it can be seen to be more relevant in the scheme of things. As a result of the above, tension and acrimony are bred. Examples of the above are the vexed issue of Nigeria's membership of Organization of Islamic Conference (OIC) during the Babangida's regime. The Christians saw it as an attempt to Islamize Nigeria. They use both the pages of newspapers, radio, television and the pulpit to register their displeasure. Another example is the introduction of Shar'iah by some northern state governors, with Zamfara blazing the trail in October, 1999. The Christians kicked against the introduction with the argument that it is an attempt to lord it over the Christians.
Another example was the planned crusade by the German evangelist, Reinhard Bonnke in 1991 in Kano. The coming of Bonnke to Kano, a city populated mainly by Muslims, was interpreted by some Muslims as an incursion into the Muslims' enclave. It was equally interpreted that Bonnke will at the end of the day win converts among the Muslims. As such, it must be stopped by all means. It eventually led to high scale religious riot in Kano. On the political sphere, more often than not, politicians who feel threatened by fellow politicians, do without hesitation resort to whipping up ethnic or religious sentiments in order to dominate/subdue or gain undue advantage over others. However, America would not have been wrong to have rated Nigeria among the countries who are on the terrorist watch list; the northern crises Boko Haram, and the recent Mutallab's actions as well as the incessant restiveness in the Niger Delta which includes kidnapping, bombing of oil facilities, etc are attendant evidences to prove America right in its recent action against Nigeria and Nigerians. We hope the substantive President will come out of his sick bed on time and address this and other sundry issues that is bedeviling the country; it is one occurrence too many.
|
Article source