Kate Henshaw Becomes Samsung Brand Ambassador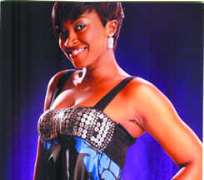 Nollywood actress and mother of one, Kate Henshaw has reportedly been made Samsung's brand ambassador. Though she has not been officially announced, it was gathered that this would be made known soon and that she has already put pen to papers concerning the deal.
The duration of the deal was not revealed to us but it is believed that it is not less than a year deal.
Kate is said to have replaced Sasha, who was reportedly dropped by Samsung after being their brand ambassador for over a year now.