SECRETARY-GENERAL EXTENDS 'WARMEST WISHES' AS EGYPTIANS MARK SECOND ANNIVERSARY OF REVOLUTION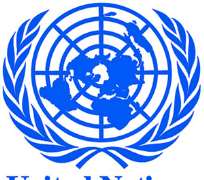 NEW YORK, January 25, 2013/African Press Organization (APO)/ -- The following statement was issued today by the Spokesperson for UN Secretary-General Ban Ki-moon:
As Egyptians mark the second anniversary of their revolution, the Secretary-General extends to them his warmest wishes and reiterates the commitment of the United Nations to support the Egyptian people and Government in their efforts to build a more inclusive and democratic future.
Even as Egyptians engage vigorously in debate, the Secretary-General encourages them to remain committed to the universal principles of peaceful dialogue and non-violence, inclusiveness, respect for human rights and the independence of institutions, and democratic processes which are accommodating of the diversity of viewpoints. He underscores the importance of the active participation of women in decision-making.
The Secretary-General believes these are the foundations that can provide the stable, hopeful and dignified future for which the Egyptian people struggled so courageously in their revolution.