PRESS CONFERENCE OF MR ERASTUS MWENCHA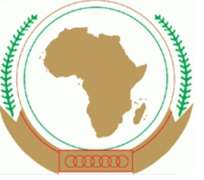 ADDIS ABABA, Ethiopia, January 24, 2013/African Press Organization (APO)/ -- Within the framework of the 20th AU summit, Mr Erastus Mwencha, Deputy Chairperson of the African Union (AU), will on Friday 25th January 2013 at 10h00, hold a press conference at the Small Conference Hall 4of the new AU Conference Center in Addis Ababa, Ethiopia.
During the press briefing Mr Mwencha will address the following issue:
- Institutional development and reforms of the Commission.
Journalists are invited to take part in the press conference.