African Union and OXFAM International hold photo exhibition on issues of Humanitarian Access and the Protection of Civilians in conflict situation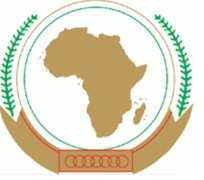 ADDIS ABABA, Ethiopia, January 24, 2013/African Press Organization (APO)/ -- Today, the opening ceremony of an exhibition to highlight the issues of Humanitarian Access and the Protection of Civilians in conflict situation, particularly in Mali and the Democratic Republic of Congo (DRC), took place at the African Union (AU) Conference Center, in the presence of the AU staff, the Diplomatic corps and the media.
Organized by OXFAM International in collaboration with the AU Peace and Security Department within the framework of Make Peace Happen Campaign, this exhibition provides a platform to highlight Internally Displaced Persons (IPDs) and Refugees, especially in Mali and the DRC.
Speaking during the opening of the exhibition, Ambassador Ramtane Lamamra, Commissioner for Peace and Security, highlighted the significance and the timeliness of this project, given the need to insure humanitarian access and protection of civilians, especially in the current conflicts in Mali and the DRC."The daily suffering and struggles of women and children, those who have been traumatized and displaced by armed conflict, should never be forgotten. We must ensure adequate humanitarian access to IDPs and Refugees, and guarantee them the full protection offered by various international instruments. This commitment is a central pillar of the Make Peace Happen Campaign launched by the African Union since 2010", the Commissioner stated.
Also speaking during the opening of the exhibition, Mr. Irungu Hougthon, Pan African Director, Oxfam International said: "Mali and DRC are part of the worst places to live in at this moment. This photo exhibition focuses on those people who pay the highest cost in terms of conflict in our continent. It is important for us and for all the players to hear their story".
The exhibition, which will be on display until tomorrow, 24 January 2013, showcases a selection of works depicting the unique experience of persons displaced by armed conflict through photography.