Nigeria President In Trouble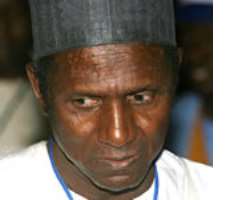 The Nigerian cabinet has been ordered by the federal court to decide within 14 days if ill President Umaru Yar'Adua is fit to lead the country.
The president has been in Saudi Arabia for two months, receiving treatment for a heart condition.
The court ruling directed the cabinet to pass a resolution about whether he "is incapable of discharging the functions of his office".
The president's absence has raised concerns about a power vacuum.
The Federal High Court ruled that cabinet should hear testimony from five doctors, one of whom should be the president's personal physician.
If cabinet decides that the president is not fit to carry out his duties, the vice-president would take over, the court ruled.
The court was responding to a law suit brought by opposition activist Farouk Adamu Aliyu.
He had asked for the judges to sack the president over his failing health and for failing to abide by the provisions of the constitution. BBC
His lawyer Bamidele Aturu told the BBC that the judgement was a "victory for democracy".
On Thursday, Mr Yar'Adua's predecessor Olusegun Obasanjo urged the president to step down if he is not fit to continue.
"If you take up a job, elected... and then your health starts to fail you and you will not able to deliver, to satisfy yourself and satisfy the people you are supposed to serve, then there is a path of honour and path of morality," he said in his first comments on Mr Yar'Adua's health.
He denied that he had been irresponsible when choosing his successor, AFP news agency reports.