SECURITY COUNCIL COMMITTEE ON LIBERIA UPDATES INFORMATION ON TRAVEL BAN, ASSETS FREEZE LISTS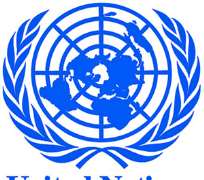 NEW YORK, January 23, 2013/African Press Organization (APO)/ -- On 21 January 2013, the Security Council Committee established pursuant to resolution 1521 (2003) concerning Liberia approved the inclusion of additional information concerning Mr. Richard Chichakli (travel ban and assets freeze lists). The additional information is reflected in bold text below.
Member States are encouraged to provide the Committee with any information concerning violations of the assets freeze and travel ban by the above-mentioned individual.
LAST NAME
FIRST NAME
ALIAS
DATE OF BIRTH/PLACE OF BIRTH
PASSPORT / IDENTIFYING INFORMATION
DESIGNATION/ JUSTIFICATION
CHICHAKLI
Richard Ammar
Ammar M. Chichakli
Jehad ALMUSTAFA
Jehad ALMUSARA
Jhad ALMUSTASA
29 March 1959
POB: Syria
Citizenship: US
10 July 1967
Deirazzor, Syria
SSN: 405 41 5342 or 467 79 1065
Address: 225 Syracuse Place, Richardson, Texas 75081, USA
811 South Central Expressway Suite 210, Richardson, Texas 75080, USA
51 Churchill Ave.
Reservoir VIC 3073
Australia
Syrian passport # 002680351 (issued 25 April 2007, expires 24 April 2013)
Drivers license number 099711346 (issued by the State of Victoria, Australia)
Arrested on 10 January 2013 in Australian State of Victoria, pursuant to an INTERPOL Red Notice
A Syrian-born US citizen who has been an employee/ associate of Viktor Bout for about a decade. The UN identified Chichakli as Viktor Bout's Chief Financial Manager and, therefore, as one who acts at Bout's direction. His own resume details his senior positions with several Bout-controlled companies. A certified public accountant and certified fraud examiner with more than 12 years of experience, plays a significant role in assisting Bout in setting up and managing a number of his key firms and moving money (both for acquisition of assets and reparation of profits). In media interviews, reportedly has held himself out as spokesperson for Viktor Bout and his network.
Chichakli is an officer of San Air General Trading. Payments for many of the weapons that went to Liberia through Victor Bout's network in 2000 and 2001 were directed to San Air's bank accounts. As such, Chichakli is associated with an entity providing financial or military support to armed rebel groups in Liberia or in countries in the region.