EUTM Somalia extended and refocused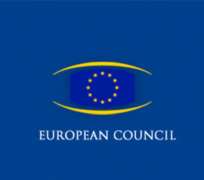 BRUSSELS, Kingdom of Belgium, January 22, 2013/African Press Organization (APO)/ -- The Council today extended the EU training mission in Somalia (EUTM Somalia) for two years. The mission will continue to contribute to the strengthening of the Somali armed forces so they can ultimately take over security responsibilities. But given the changing situation in Somalia, EUTM will refocus its activities.
The mission will provide political and strategic advice to the Somali ministry of defence and the chief of defence forces, advise on security sector development as well as provide
specialised military training and mentoring in the training domain. This is to lay the foundations of a Somali-owned military training system, with basic and specialised military training taking place in Somalia.
EU High Representative for Foreign Affairs and Security Policy Catherine Ashton said:
"EUTM Somalia has provided great assistance to the Somali armed forces. All those who have been trained by EU military experts make a real difference on the ground."
The mission will gradually move training activities from Bihanga (Uganda) to Somalia, depending on security conditions. Brigadier General Gerald Aherne from Ireland will take over the command. The common costs of the operation until 31 March 2015 are estimated at EUR 11.6 million.
EUTM Somalia, first launched in February 2010, has contributed to training about 3,000
Somali troops so far. It is part of the EU's comprehensive approach for a stable, democratic and prosperous Somalia and embedded in the EU strategic framework for the Horn of Africa.
More information:
www.consilium.europa.eu/eutm-somalia