Central Bank Fixes 10-Year Tenure For CEO's.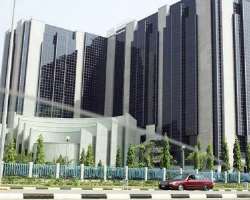 Akinfemiwa, OVIA, ELUMELU SET TO RETIRE.
Abuja Jan 19, (THEWILL) – Bank CEO's in Nigeria will now be limited to two terms of five years each according to the Central Bank in a press briefing on Tuesday.
Justifying the apex bank's decision, its Director of Banking Supervision, Mr. Samuel Oni said the action was taken to enthrone good corporate governance in the banks.
"This was actually done to enthrone good corporate governance in our banks; to institutionalize the arrangement of the appointment of CEO's in banks; to ensure that banks put in place a good succession plan and programme and also more importantly, to ensure that institutions are not personalized."
The regulator also said that any CEO who would have served for ten years by July 31, 2010 must quit the position and hand over to a successor.
"All CEOs who would have served for ten years by July 31, 2010 shall cease to function in that capacity and shall hand over to their successors.
"Where a bank is a product of merger, acquisition, take-over or any other form of combination, the ten–year period shall include the pre and post combination service years of a CEO provided that the bank in which he previously served as CEO was part of the new bank that emerged after the combination."
With this development, the likes of Mr. Akinsola Akinfemiwa, CEO of Skye Bank Plc, who was appointed CEO of Prudent Bank in 2000 before it became Skye in a merger deal; Mr. Jim Ovia, who has been at the helm of affairs at Zenith Bank since the 1990's; and Mr. Tony Elumelu who was appointed CEO of Standard Trust Bank in 1997 and Group Managing Director of UBA after its merger will have to find successors.
Mr. Lamido Sanusi, the Central Bank Boss had promised reforms in the banking sector after his appointment.
His first major reform was audit of banks and the subsequent sack of some CEO's.
See attachment for the regulator's statement.
http://thewillnigeria.com/files.php?force&file=CBN_Tenure_Guideline19012010_995164591.pdf
|
Article source