Diamond Bank set for exceptional performance in 2013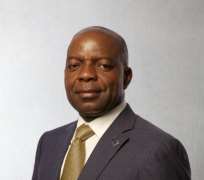 Diamond Bank set for exceptional performance in 2013 Lagos, Nigeria, 17 January 2013: Diamond Bank Plc, a leading commercial bank in Nigeria, has laid the groundwork for exceptional operating performance in 2013.
InvestingInAfrica.net, a continental field guide to profitable opportunities in African stock markets disclosed this in a research conducted on African Best 10 stocks.
According to the report, Diamond Bank actually appears to have laid the groundwork for exceptional performance in 2013, adding that the bank increased its lending to customers by 38 per cent and deposits surged 29 per cent in 2012.
Diamond Bank has embarked on a series of strategic initiatives set to reposition it for keener competition in the Nigeria Banking industry.
These initiatives include the development of a robust risk management framework, implementation of sustainable banking initiatives, enhanced retail banking drive amongst others. The bank is currently referred to as a market leader in the retail banking segment with a host of offerings catering to different market segments. The bank's net interest margin of nine per cent as at the second quarter of 2012 remains one of the best in the Nigerian Banking industry.
InvestingInAfrica.net also said Diamond Bank emerged third best stock out of 10 best in Sub-Saharan African stocks of 2012 it conducted research on.
The bank recorded 158.4 per cent US dollar capital appreciation compared with International Breweries 172.5 per cent and Cadbury Nigeria Plc 159.5 per cent capital growth respectively.
The research excluded South African stocks from the list stocks it carried research on, noting that after posting a loss in 2011, Diamond Bank put up great numbers in 2012, remarking that over the first nine months, the management of the bank more than doubled operating profits, and investors obviously liked what they saw.
The report observed that even after its 158.4 per cent US dollar gain, the stock still trades at just 4.2x trailing earnings.
The performance was measured as at December 14, 2012 and each stock recorded an average trade volume greater than $10,000 per day over the previous 30 days.
The report noted that Nigerian companies dominated this year's list of the best-performing stocks in frontier Africa, adding that the domination may be an understatement as first, second, and third place all went to Nigerian stocks and all but four of 2012′s 10 biggest gainers hail from Africa's most populous nation -Nigeria.
InvestingInAfrica.net remarked that many investors still find the words "profitable" and "African" to be a startling juxtaposition. And who can blame them? The news media is saturated with images of famine, war, and disease on the continent.
"But there's another side of Africa that gets a lot less press. It's a place full of hopeful and enterprising people who are confident of a better future. This is the Africa that I believe is home to some of the most attractive investments in the world today", concludes the report.