Yar'adua Says CBN One Of The Most Stable In The World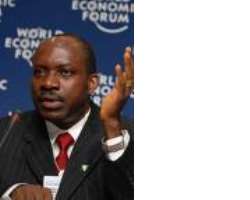 By Sanni Gombe, Abuja
As CBN continued activities marking its fifty years existence, President Umaru Yar'Adua in Abuja said the Central Bank of Nigeria (CBN) was one of the most stable bank in the world.
"It is noteworthy that the CBN has been one of the most stable bank in the world as only nine governors have been in office in the last 50 years".
"This is a commendable sign of institutional stability that has impacted positively on the bank," Yar'Adua said.
According to him, the bank has performed creditably in delivering on its core mandates in spite of the constraints of the political, economic and social situation in the country.
He said without the successful banking consolidation and effective management of the nation's foreign reserves, the current global crisis would had shaken the financial system and national economy.
The president said as the country made efforts to re-brand its image, "our banks remain Nigeria's dominant transnational corporations whose brand names adorn billboards around the world".
Yar'Adua said the CBN micro finance banking revolution was also changing the face of the poor in the country, noting that the advances in the payments system were commendable.
He said the bank's 50th anniversary should be used for deep reflection on its progress so far within the context of Nigeria's economic realities in the face of the current global financial crisis.
"It also presents an opportunity to lay out a clear roadmap to an even more successful future as the country braces to the challenges and opportunities inherent in the global economic downturn," Yar'Adua said.
The president said "I urge the central bank to brace for greater tasks ahead, adding "my administration is determined to lay a very solid foundation for the country's socio-economic transformation through the seven-point agenda".
He stated that his government was giving priority to the provision of power, transport infrastructure, education, security of lives and property and resolution of the Niger Delta crisis, agriculture and food security, wealth creation and employment generation.
To this end, the president asked the bank to be conscious of the evolving regional and global dimensions of the nation's monetary and financial system.
Yar'Adua, who was represented by Dr Mansur Mukhtar, the Minister of Finance,
|
Article source