Vaswani Brothers' Plans 'campaign of calumny' Against FG--EFCC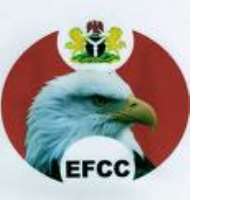 By Nneka Nwanganga, Abuja
The EFCC in Abuja yesterday alerted the Nation of plans by the recently deported Vaswani brothers to
embark on an "intensive campaign of calumny" against the Federal Government and some of its
agencies.
A statement by Mr Femi Babafemi, Head, Media and Publicity, said it had become imperative to alert the
public of the plot by the Vaswani brothers to deploy huge resources to fund a campaign of calumny
against the EFCC.
The Indian born Vaswani brothers were recently deported by the government for defrauding the nation of
N6.5 billion through tax evasion.
The statement said "They have perfected arrangements to use fellow Nigerians to do their hatchet job".
"Instead of the Vaswani brothers to pay the N6.5 billion they have defrauded the Federal Government of
Nigeria, they have chosen to deploy the fund to wage a disguised war against the government and people of Nigeria".
"They are doing this by sponsoring a well orchestrated campaign against the EFCC and the leadership of
the anti-graft agency," it said.
The statement said the commission was aware of attempts to make use of the media aides of a highly-
placed Nigerian to execute the media campaign against the EFCC and its leadership.
"In the next few days, Nigerians should not be surprised to see various sponsored libelous publications and materials being circulated through the mass media, to discredit and disparage the EFCC and its Chairman".
"No amount of sponsored campaign will discourage the commission from discharging its statutory responsibility, in preventing a greedy set of businessmen from destroying the economy of Nigeria".
The statement said EFCC had acted in the best interest of Nigeria, by requesting that the Vaswani
brothers pay the revenue they had denied the country.
It said EFCC would not be deterred from getting to the root in the ongoing investigation of allegations of tax evasion by the Vaswani brothers and their companies.
|
Article source