Ernst And Young Develop Software To Stop Rogue Traders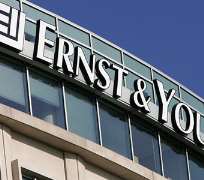 SAN FRANCISCO, January 08, (THEWILL) - A BBC report Tuesday claims a new software capable of detecting fraud by rogue traders has been developed by the international accounting firm Ernst and Young using US Federal Bureau of Investigation, FBI, tools.
According to the report, the software found out that there are more than 3,000 key terms used in emails which can alert management of 'suspicious trends.'
One of the words are "Nobody will find out".
"Most often such email traffic is only seized upon by regulators or fraud investigators when the damage has been done," said Rashmi Joshi, director of Ernst & Young's fraud investigation unit.
"Firms are increasingly seeking to proactively search for specific trends and red flags - initially anonymously - but with the potential for investigation where a consistent pattern of potential fraud is flagged."
According to the report, the software uses a mix of accounting phrases, analysis of language, statistics, and call data.
"The language, which is a mix of accounting phrases, personal motivations and attempts to conceal, are very revealing," Ms Joshi said.
This development is coming on the heels of a wave of scandals that rocked the banking industry in the past years.
Both Barclays and UBS have been fined for attempts to rig Libor, while reports have said at least 15 banks globally are being investigated for possible Libor manipulation.
In addition, UBS has also been fined over failings that allowed a trader, Kweku Adeboli, to lose $2bn (£1.2bn) in speculative trading. Adeboli has however been jailed for seven years for fraud by a London court.