Dickson Takes A Break From Governance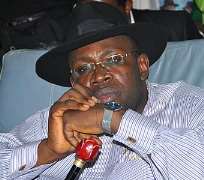 SAN FRANCISCO, January 07, (THEWILL) - Governor Henry Seriake Dickson of Bayelsa State has proceeded on a two-week break after a very busy schedule of duty in the last quarter of 2012.
The two weeks break is part of the Governor's 2012 annual vacation, which he did not observe because of very pressing state assignments, a statement from the Governor's office Monday said.
The period will afford the Governor the opportunity to rest and prepare for the task of delivering quality service and the dividends of democracy to the people of the State in 2013, the statement by Daniel Iworiso-Markson, the Chief Press Secretary to the Governor said.
Governor Dickson is however, expected to take time off of his break to attend the closing formalities and wreath laying ceremony of the 2013 Armed Forces Remembrance day on the 15th of this month in Yenagoa.
The statement recalled the Governor's busy schedule during the flood, the worst in the history of the State, the sad event of the helicopter crash that claimed the lives of Governor Patrick Yakowa and General Owoye Azazi and the funeral programmes as well as the normal day to day running of government.
The Governor urged the people of the State to remain steadfast in their support for the programmes and policies of the Restoration government, stressing that the Governor's absence will not in any way affect government activities in the state.