NIGERIA: THE ROAD NOT TAKEN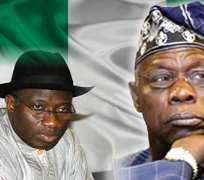 I had wanted to write on the helicopter crash in which Gen. Andrew Owoye Azazi and the former Governor of Kaduna state, Patrick Yakowa died. No, I did not want to partake in the national pastime, in which we appear to have become adept; mourning. I wanted to do what we do not do; ask pertinent questions. I'll ask such questions some day.
It is natural that the ineffectiveness of government becomes stark (as in stark naked) when a Nigerian travels out of the country. Almost everywhere in the world appears to be better governed than Nigeria. I am writing this in the lobby of Golden Crown Hotel, Nazareth, Israel, and I am terribly sad. I am sad because everywhere in Israel show signs of government commitment. Every available space in every plain is practically under cultivation while houses perch on the sides of, and atop, the hills.The vast Armageddon valley is fully under cultivation! Every inch of land is being forcefully taken from the influence of erosion. There is, as much as is possible, greenery everywhere. But you cannot say the same about Nigeria, a land by far more blessed than Israel because we have squandered our blessings. We even import banana from Cameroon!
In 1948, at the birth of the state of Israel, the leaders knew they had to fight the desert and they began a massive reforestation; by planting trees and shrubs and grass. Often, the grass you see on the roadsides is wheat. And such trees, shrubs and grass are watered almost on daily basis – yet, Israel, unlike Nigeria is arid land. Grids of watering pipes extend to everywhere.
And this brings me back to the implementation of Presidential Policy Committee reports – the nearest we have to National development plans these days. A government should study such a report that had guided the previous administration, and take off from where that one stopped.
To chart a new direction, Obasanjo first set up a high-powered committee, the Presidential Policy Advisory Council (PPAC) headed by Gen. Theophilus Yakubu Danjuma (Rtd), who was Chief of Army Staff when Obasanjo was Head of State from 1976 to 1979, and who later served as Defence Minister in the first term. Divided into sub-committees, it toiled for two months to re-direct the nation's bearings and it produced a copious report. Nigeria had never witnessed so thorough a preparation for high office.
It was this rich harvest from the toils of the Danjuma-Committee members, with implementation time-lines even, that Dr. Stanley Macebuh and Prof Sunday Olagunju, who had been friends for decades, reduced into a manageable flow chart.
Characteristically, Obasanjo, a fanfare-enchanted President, received the report amidst great ceremonies in April 1999, a month before his inauguration, at the International Conference Centre, Abuja. He announced that day that a new dawn was just over the horizon, waiting for him to be sworn into office. Then he vowed he would run a lean government have no First Lady but just a wife, that there would be no indiscriminate use of sirens, so his wife was barred from going with a convoy and using sirens. Same too for his ministers, he said.
Yet, Obasanjo nearly did not have a First Lady. Yes, the Danjuma-led Presidential Poilicy Advisory Council, PPAC, did recommend that the First Lady's office be scrapped, not just because it had no constitutional backing, but it was a needless drain on the economy. 13 years down the line, the same office in Dr. Jonathan Goodluck's administration, has become stronger than ever. And in between Jonathan and Obasanjo's administrations, there was the interregnum called the Umaru Yar'Adua presidency, where for critical months, Mrs. Turai was said to have held sway over the nation. Did she really? Or did she not? Did she control the office of the Vice President then? What about the Federal Executive Council meetings? How much say had she in the contracts awarded then? Our Aso Rock reporters have yet to educate us about such matters.
Yet, it is still a cause for worry to many who followed the per-inauguration ceremonies and pronouncements that the well-thought out plans contained in that PPAC report were simply abandoned.
For starters, PPAC recommended a drastic reduction in the size of governance. This would entail fewer personnel and therefore reduce overhead costs. Specifically, it recommended a lean Federal Cabinet of 24 ministers as a means of reducing the cost of sheer governance. What about the constitutional requirement of at least a minister for each of Nigeria's 36 states? To take care of that, it provided for 12 junior ministers or what is called ministers of state. Then it spent several paragraphs to explain why the useless but money wasting pomp and ceremonies that have come to be associated with public offices must be banished. The idea was for a lean government of few persons, with large social conscience, ready to work and not prove a burden to the society.
Instead of implementing such recommendations, Obasanjo appointed about 52 ministers and even a larger number of personal assistants and advisers. For his second term, he even increased the number; though he apparently reduced the number of real ministers from 52 to 40, but in real terms he actually increased it by appointing an additional 13 Special Advisers who are of ministerial rank and enjoy the same perks of office. Thus the effect on the nation's coffers was that of 53 ministers.
Yet, if we can excuse Obasanjo for not running a lean government what excuse can anyone give for President Jonathan sustenance of that wasteful stance? It must be noted that President Jonathan has beaten Obasanjo's record on political appointments.
Had Obasanjo listened to the PPAC he had appointed, he would have implemented such recommendations: Make (Universal Primary Education) UPE compulsory and secondary and technical schools tuition-free.
- Review curricular.
- Refurbish educational structures and facilities.
- Expand schools and their facilities
- Improve salaries/conditions of service of teachers
- Reduce cost of books and other teaching materials.
Of the six items, Obasanjo only bothered with the fifth, as teachers joined the other government employees to benefit from a wage increase. Under Obasanjo, the Federal Government actually reduced its involvement in education considerably, in the misguided premise that "Government has no business" in this and that – including business, housing, health, education, etc, as everthing was to be private sector-driven.
In the health sector, there was to be free health-care for women during pregnancy and up to post-natal care, going by the PPAC recommendation. A few state governors have introduced this, but not the Federal Government. Not even something as ordinary as child immunisation was comprehensively carried out. The terrible result is that even by 2012, Nigeria remained a health-terrorist nation to the rest of the globe – the festering nest and incubation dish for wild polio. Every year since 1999 not only have new cases of polio been recorded in Nigeria, new outbreak of polio cases in neighbouring countries have been traced to cross-border infestation from Nigeria. Nigeria occupies this shameful category with just war-torn Afghanistan and Thailand.
On Power and Steel the PPAC had recommended:
- Enhance generating capacity by 2,494 megawatts to reach 4,675 megawatts.
- Refurbish power-generating units, privatize power plants and distribution to compete with NEPA.
- Vigorously pursue rural electrification.
- Encourage private sector participation.
- Retrain and re-orientate staff.
- Ensure the linking of all Local Government headquarters to the national grid.
- Re-equip Shiroro National Control Centre.

Briefly, power-generating capacity climbed beyond the 3,000 megawatts mark. Then it sank below it and returned to the former scandalous level. Then towards the end of the Obasanjo administration, the President hit on the grand idea of spending the Excess Crude Account, a rainy- day bank account where above the budgetary mark oil revenue was saved, in a rash of contracts to enhance electricity generation and transmission. What Nigeria reaped from that intervention that could have cost up to US $13 billion, was nothing beyond scandals upon scandals; and most note-worthy is the fact that Obasanjo refurbished not a single of any of Nigeria's pre-1999 electricity generating outfits?
In 2006, one of Obasanjo's children (name withheld) had the contract to organise a seminar for the NNPC; a white speaker reminded the audience that all the massive electricity generating plants Obasanjo was busy awarding contracts for would be redundant because no pipelines were being laid to stream in the natural gas that should power them. But why such a thing should have been over-looked by then beats all imagination. Truth is that by 2012, none of the generating plants Obasanjo awarded their contracts, including those that he hastily commissioned as he was about leaving office, had become functional – mainly for lack of natural liquefied gas to power them!
So much for adequate planning. So much for national goals. So much for manifest destiny of a nation that was supposed to lead Africa out of a thousand ills.

Written By Tony Eluemunor.

Disclaimer:

"The views/contents expressed in this article are the sole responsibility of

thewillnigeria.com

and do not necessarily reflect those of The Nigerian Voice. The Nigerian Voice will not be responsible or liable for any inaccurate or incorrect statements contained in this article."
Articles by thewillnigeria.com