TOP GOSPEL SINGER LANRE TERIBA ATORISE UNBRIDLED SEXUAL APPETITE EXPOSED-FATHERS 5 KIDS BY DIFFERENT WOMEN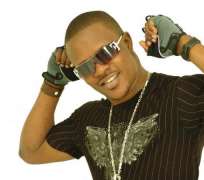 When the Holy Bible pointed out that in the last days, many will come out claiming to be servants of God while going about deceiving people, the Holy Book knew what it was talking about. Or what can one make of a situation where a so called Gospel artiste would stoop so low as to sleeping with any lady that caught his fancy, to the extent of putting them in a family way.
This is the very hot story which is currently making the rounds within the hallowed world of Gospel singer,Lanre Teriba popularly known as Atorise.
It is about the unknown social acts of the handsome musician.
As the story goes, the talented musician is described by insiders as a very randy man who never spared anything in skirt, married and unmarried.
His love for unsafe sex is well-known by his fans, especially female ones, who always crave for his attention, regardless of the sexual attachment that comes with it.
He is widely known as a cheerful giver and find practicing safe sex as taboo.
He enjoys sex with women raw.
As at the last count, the highly revered musician is alleged to be fathering five kids from different women.
Findings revealed that he fathered these kids, and he is not taking good care of them. He abandons the kids and their mothers to suffer.
Despite all these, he does not have a wife that he's legally married to in his home.
Source has it that the withdrawal of his evangelist title is as a result of immoral act displayed by the eloquent singer.
The big question is; when will our so called celebrities starts practicing what they are preaching or is this trait expected of a role model?