SECRETARY-GENERAL WELCOMES SUMMIT BETWEEN PRESIDENTS OF SUDAN, SOUTH SUDAN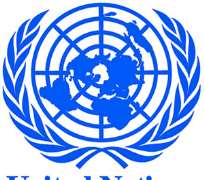 NEW YORK, January 4, 2013/African Press Organization (APO)/ -- The following statement was issued today by the Spokesperson for UN Secretary-General Ban Ki-moon:
The Secretary-General welcomes the holding of the Summit meeting between President Omar Al-Bashir of Sudan and President Salva Kiir of South Sudan, to be hosted on 4 January by Prime Minister Hailemariam Desalegn of Ethiopia with the facilitation of President Thabo Mbeki, Chair of the African Union High-level Implementation Panel.
The Secretary-General encourages both Presidents to address decisively all outstanding issues between Sudan and South Sudan regarding security, border demarcation and the final status of the Abyei Area, to urgently activate agreed border security mechanisms, and implement all other agreements signed on 27 September 2012.
The United Nations stands ready to support the parties in implementing their agreements and to assist in the resolution of all remaining disputes.