NOLLYWOOD: AUDITION BRINGS OUT THE BEST- Actor Kelechi Akara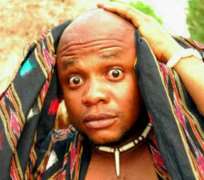 Veteran actor, Kelechi Akara, who has also featured in so many Nollywood movies including: 'The Third Generals, My Class Mate, Iron Pant, Tears of the Innocent, Treasure Coffin, David & Goliath' and so many others, has just revealed in an interview that Nollywood can only return to its original glory only if it can bring back auditions the way it was then.

He explained that things have changed from when he started out till now, ''so many things have changed. You hardly see audition notices like before and it affects the upcoming artists that want to join Nollywood. They can now bring anybody from anywhere! They don't mind if he or she is registered with the Guild and more; how about those who registered for years that have not seen even extras (waka-pass) to play! Are they fools? It's a very good thing for new artistes to come up but they should do it the right way; from auditions you'll get the best. These days they call on the phone, if they want to shoot a movie. Some artistes buy gifts or pay money, so they'll get roles in movies, what a shame. So many of them are desperate and can do anything to appear on screen. But I don't really blame them somehow because things are not done the way it should be done. If they bring auditions back like it used to be things like that will reduce. In the industry there are so many unnecessary competitions and so many other things, "he said.