Three Bank Chiefs Released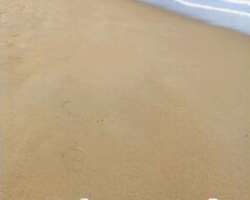 By Adelanwa Bamgboye, Lagos
The ex-Managing Directors of FinBank, Okey Nwosu,Afri Bank Sebastian Adigwe and Union Bank Bartholomew Bassey Ebong of Union Bank were yesterday released on bail, having met their bail conditions.
At the time of filing in this report, some of the embattled bank chiefs had got two sureties each, others were only able to get one while two of the seven former board members of Intercontinental Bank Plc were yet to get any surety.
If they fail to produce suitable sureties, they may remain in the Lagos EFCC detention centre till next week, after the Eid-id-Fitri holidays. Dr. Mrs. Cecilia Ibru of Oceanic Bank was released Wednesday.
At the premises of the Federal High Court in Lagos yesterday, a consortium of lawyers hired by the detained bankers was seen making frantic efforts to perfect the bail conditions granted to some of their clients earlier in the week by Justice Dan Abutu.
Close associates, friends, family members and sympathizers since Monday when bail was granted the accused persons have been hanging around the court premises from early morning till when the court closes each day.
Some of the sureties who are mostly members of the National Assembly, have also been flying into Lagos from Abuja to sign the bail bonds for some of the accused persons.
Bashir Adam, one of the sureties who flew into Lagos from Abuja yesterday said he would return to Abuja as soon as he was through.
Other Senators who came to stand as sureties are Senator Iyiola Omisore and Senator Adeseye Ogunlewe.
Some of the sureties were seen inside the court room waiting to be interviewed and screened to determine whether they were eligible or not.
An impeccable source informed our Correspondent that the process of perfecting the bail conditions would not take less than 48 hours after they have produced suitable sureties, adding that it would not be possible for the court to sign the warrant for the release of those who are yet to produce any surety.
|
Article source