House Moves To Rename National Museum After Enahoro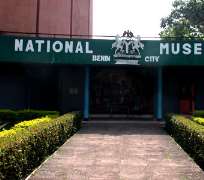 ABUJA, December 18, (THEWILL) – The House of Representatives Tuesday called on the Presidency to rename the National Museum Centre, Benin City, Edo State, as Chief Anthony Enahoro National Museum Centre.
It equally passed for third reading a bill seeking to increase the number of Court of Appeal judges from 70 to 90 in order to accelerate the speed of dispensing cases.The bill had earlier scaled through the second reading in October .
This resolution to honour Enahoro was the outcome of a motion moved by Hon. Friday Itulah (PDP, Edo), who noted that Enahoro was one of the foremost nationalists who fought for the independence of the country and deserved to be given special recognition.
Itulah, in his presentation, submitted that the late statesman was a political icon who brought his wealth of experience to bear on the Nigerian political scene to emancipate the people from colonialism, adding that his legacies have become institutions of learning and political thought.
He said in order to give due recognition to the achievements and good works of Enahoro, it is only just that the Federal Government rename the museum after him.
Deputy Speaker, Hon. Emeka Ihedioha, who presided over the plenary, approved the motion and subsequently referred the matter to the Committee on Governmental Affairs for further legislative action.
In passing the bill for the increase in the number of judges for the Court of Appeal for third reading,, the House noted that the country was in dire need of more judges because since the return to democracy in 1999, more people now approach the courts seeking justice.
The Court of Appeal currently has 16 divisions with five justices in each court.