FG To Save N474bn Through New Metering System - Aganga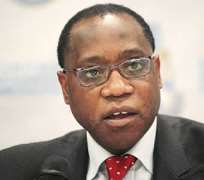 The Federal Government will save about N474 billion through the implementation of the new policy on weights and measures, the Minister of Trade and Investment, Mr Olusegun Aganga, has said.
The minister said this in Abuja on Monday at a seminar for trade and investment correspondents and business editors.
Aganga said that the Federal Government was determined to ensure that adequate measures were put in place to enable Nigerians to get value for local and imported products.
"All over the world, there is legal meteorology which ensures that what you buy is accurate and legal.
"If you look at the Nigerian Extractive Industry Transparency Initiative Report, there is a lot of leakage in the oil and gas industry, either because the meters are not working or they are not installed at the right places.
"But for the first time, President Goodluck Jonathan has given us approval to commence that operation across all sectors of the economy; we are starting with the oil and gas, telecoms and power sector,' he said.
Aganga stressed that when the process was completed, "we expect to save for the country about 3 billion U.S. dollars (about N474) and also generate revenue of about N17.4 billion for the government in 2013.''
The minister, however, noted that the value and volume of the country's export had increased significantly within the last one year.
"In terms of export, the volume has gone up by 17.23 per cent, while the value has also gone up by 23.5 per cent.
"We are restructuring the Abuja Securities and Exchange Commission and when that is completed, that will increase the price which farmers get for their goods from 35 per cent to close to 50 per cent, as it is done in Ethiopia.
"This process will also help to create more jobs in terms of the Warehouse Receipt System which we are trying to introduce,' Aganga said.