Nigeria, Cameroon To Partner On Economy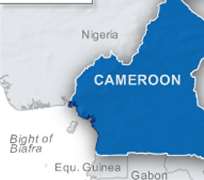 Hajiya Hadiza Mustapha, the Nigerian High Commissioner to Cameroon, on Monday said that the two countries were proposing to partner on economic development to enhance cooperation between them.
In an interview with the News Agency of Nigeria (NAN) in Abuja, Mustapha said the two countries had recognised that if cooperation was maintained, there would be improved economic development in the countries.
She said that the partnership would create room for increased exchanges between the two countries.
"The oil wells issue is one of my mission. I am pursing a project that will expand our economic cooperation in that area because it is one of the best ways to ensure security between the two countries.
"It is something that has been discussed under the Cameroon-Nigeria Mixed Commission and we are hoping that it will yield positive results."
The high commissioner said there was a proposal from Cameroon to Nigeria for cooperation in hydrocarbon production, adding that the Federal Government was studying the proposal "and the issue is on course."
She advised Nigerians in Cameroon to always renew their residence permit when due "even though I don't have any problems with that as Nigerians in that country are cooperating well.
"I always advise them to obey the rules and regulations of the country so that they will not face any harassment.
"Cooperation and peaceful living are my major areas of priority and I want to ensure that it is maintained.
"The relationship between Cameroonians and Nigerians living in Cameroon is very cordial. The government cooperates with us and gives me all the facilities to do my job."