Nigerian Women Excel in London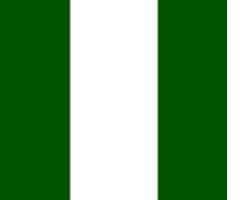 Six distinguished Nigerian women have been honoured in London for their exemplary leadership qualities and community service.
The 2009 African Women Leadership Awards, organised by Executive Reach, was given to Mrs Alanyingi Sylva, wife of the Governor of Bayelsa State; Dr Nechi Ezeako, company secretary of FinBank Plc and Yeye Bolanle Dare, proprietor, Mother Theresa Orphanage and Children's Home, Abuja.
Other awardees include Mrs Seun Olagunju, director of news at Raypower; Dr Nafisatu Muhammad, executive secretary, National Commission for Nomadic Education and Dr Betty Nnadi, proprietor of Home Aid Care Ltd based in U.K.
Two parliamentarians from Uganda – Mrs Ruth Sentamu and Mrs Rebecca Kadaga complete the list of awardees.
A citation read by Esther Austin, mistress of ceremonies at Royal Lancaster Hotel, London, venue of the award and dinner, said those on this year's honours roll "exemplifies visible leadership and strong showing in social responsibilities".
Ms Austin also described the women as "individuals who have provided on unfailing example of the highest level of professionalism, a quiet dignity and bearing, character and integrity".
The awardees, according to the organisers, "have all been known to be consummate team players, bettering any situation through their involvement. Each of the individuals selected are driving development, innovation, growth and providing long term opportunities for the larger society in their various areas of influence".
Specifically, Mrs Alanyingi was recognised for her "exemplary dedication" to women's issues in Nigeria, especially for establishing the Centre for Gender Values and Culture which is dedicated to gender development culture for the protection, promotion, preservation and mainstreaming of women work and values.
Yeye Dare was recognised for "her work as the leader of the widely acclaimed and well-managed, Abuja-based Mother Theresa Orphanages and Children's Home, a non-profit organisation dedicated to providing motherhood and love for the motherless".
This year's African Women in Public Life Excellence Leadership Award attracted more than 500 entries, a 30 per cent increase from last year.
The organisers, Executive Reach, based in U.K. said they are committed to improving the quality of life for all women, babies and families.