Build Foundations for Youth, Leaders Told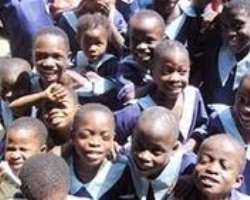 Lagos — Leaders around the world have been urged to show interest in youth pressure and ways to reduce corruption among the entire society.
The call was made by a non governmental organisation (NGO) African Foundation for Peace and Love Initiative (AFPLI)), which is based in the United States (US) and Nigeria.
Speaking at the recent International Youth Day (IYD) celebration in Lagos, titled 'The role of youth in building a peaceful nation', the President of AFPLI, Dr. Titus Oyeyemi, tasked the leaders on the need to build a solid foundation and erect cornerstones for the emancipation of the youth in the new millennium.
The foundation and cornerstones include qualitative, unhindered, uninterrupted education opportunities, full employment, health care system, social security, political stability, provision and maintenance of good roads system, power supply, and communication.
He stressed that any leader or nation should not neglect, deny, refuse or fail to build these new foundation, instead of pursuing selfish agendas, corrupt ambitions, risking shame and blame.
"Just as good an healthy heartbeat keep the body strong and make life livable and meaningful, so do every nation need to keep its youth strong and healthy", He added.
Oyeyemi also stated that adults, as parents, should recognise their duties on children and the entire youth by giving necessary tools to the youth, with which they would build a prosperous and sustainable future, and also understand their responsibilities in the society.
Furthermore, he lamented that for the nation to do a good work of reorienting the youth from violence, destructive tendencies, hatred to peace and love, frustration to sustainability and prosperity to make a difference together, all individuals need to work and cooperate with the Leaders.
"The role of education, media, information technology and thread professional path are also an impact in the modern technology of the economy of the building a positive future in the society", he added.
A statement from the Ministry of Education stated that most of the youths are used as instruments of violence mostly in an election campaign.
The statement stressed further that most students in secondary schools indulge in drug abuse, child sexual abuse, 'yahoo yahoo' and pre-marital sex that could lead to HIV/AIDs.
The statement added that the Ministry is appealing to local governments, stakeholders, parents, communities, teachers, and others to assist the foundation (AFPLI) and other relevant groups to achieve their goals of building a better future for youths.
Source: This Day
http://allafrica.com/stories/printable/200908200623.html
|
Article source