Robbers Love Music Producer, Dokta Frabz? Robbed Twice In 12Months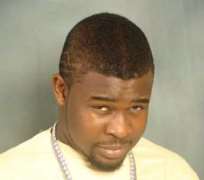 Within the pace of 12 months, award winning music producer, Dokta Frabz has become a victim of two robbery cases. On December 29, 2011, the talented beats creator was reportedly robbed at gun point where he lost some valuables.
Just few days ago, precisely on Tuesday, December 4, 2012, Dokta Frabs was again robbed where he lost some of his belongings.
He sent a Blackberry broadcast to announce this ugly incident that befell him. The broadcast reads, "Hello! plz I need ur help, my car was broken into in Lekki (Lagos State) on Tuesday morning 4th of December at Osaro Isokpan str, off Fola Osibo, and my bag containing studio equipment such as 2 macbook pro (17inches and 15 inches) laptops, protools mbox mini,seinheiser headphones, studio jack plugs, chequebook, house keys wit green key holder, and other personal items, all were in d big black school bag wit red cross logo on it. Plz if u have any information that cud help us trace d bag n items,! Plz call me (08033234693) or report to d nearest police station. tnx n God bless u as u help restore my sanity. Dr Frabz. Plz bc or rt."
As at press time, he could not be reach to speak on the incident and what he feels to be robbed two times in less than a year as he didn't pick his calls put through to him by Nollywoodgists.com