Africa Industrialization Day / Theme "Accelerating Industrialization for Boosting Intra-Africa Trade"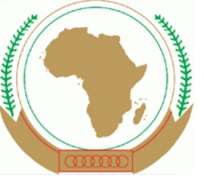 ADDIS ABABA, Ethiopia, December 5, 2012/African Press Organization (APO)/ -- INVITATION TO THE MEDIA
When: 5th December 2012
A Pre-Event Interactive Session with the Media on 4th December
2012 aims at boosting awareness on the challenges of industrialization in Africa and to mobilize commitment of the international community to the policy agenda of industrial development in the continent. Publications and background documents will be shared with the media.
Where: (Media briefing) Room, Conference Center, African Union Headquarter, Addis Ababa, Ethiopia.
Why: To enhance awareness and stimulate the political commitment of African Governments, other African organizations and their partners on the need to stress African productive Industrialization as a critical vehicle of economic diversification and transformation for the continent.
Who: Jointly organized by the African Union Commission (AUC), the United Nations Industrial Development Organization (UNIDO) and the United Nations Economic Commission for Africa (UNECA), in cooperation with the Ethiopian Ministry of Industry.
Speakers:
1- Mrs. Treasure Maphanga, Director, Department of Trade and Industry, AUC
2- Mr. Jean Bakole, Representative and Director, UNIDO Regional Office, Addis Ababa
3- Mr. Emmanuel Nnadozie, Director, Economic Development and NEPAD Division, UNECA
Participants: Ministries of trade and industry of East and Central African countries; experts and senior officials on trade and industry; representatives of AU, UNECA, UNIDO, UNDP, FAO, UNCTAD, UNEP, ILO, IOM; high level representatives from the Regional Economic Commissions (RECs) and from regional development banks; private sector corporations operating in the industrial development sector from the Eastern and Central Africa Regions and from outside Africa, in particular those mobilized by the EU and other development partners.
Background: The annual Africa Industrialization Day, designated by both the Assembly of African Heads of State and Government and the UN General Assembly, offers an opportunity for African countries and their partners to promote industrial development as one of the mainstays of sustainable economic growth and poverty reduction.
Exhibition: An exhibition of African manufacturing capacity will be held in Africa-based small and medium enterprises (SMEs) as well as large industries and provide a platform for business to business linkages and networking among stakeholders.
Journalists are invited to attend the Interactive Media Orientation Session on 4 December 2012, from 15:00-17:00 hours, and the celebration of the Africa Industrialization Day 2012 on 5th December 2012, from 09:00-17:30 hours, at the Africa Union Commission.