Vision 2025… Beyond Talent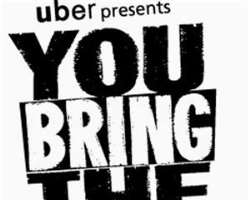 By Cawike Chibuzo .C,
If you have a natural ability to do something well, then you have a talent. Every human being has a talent, because everyone is part of a link in the world, God created everyone to be useful, you have the ability to solve at least one human problem.
Some talents are solutions to great human problems, like the ability to effectively mediate between warring factions, while other talents seem meant only to solve lesser human problems, like the ability to put a smile on someone's face with words.
The level of solution however a talent provides is not synonymous with the size of a talent; rather it is determined by the amount of work put in to refine that talent. Talent alone might get someone noticed, but without virtues like discipline and diligence, talent will be wasted. That is why the world is full of immensely talented individual's who amount to nothing.
As we countdown to 2025, we recognize the importance of mentorship and coaching in the realization of the promise of talent. Any man, who is humble enough to learn from a coach or mentor, will always acquire skills that will take him, where talent alone cannot reach.
Rev. Martin Luther King Jr. moved a nation to re-think about racism and was able to use words to paint the picture of a future that is a reality for us today. For all his talents however, Martin Luther took out time to study Mahatma Gandhi for many years for him to be able to make an impact through peaceful protest, which Gandhi used to great effect against the British in India.
Barrack Obama The personification of Martin Luther's dream, as a great orator does not hide the fact that he drank deeply from the fountain of knowledge of great men like martin Luther, as he quotes the latter copiously in most of his speeches.

Furthermore, whereas Obama's March to the white house actually started in 2004, after his speech at the Democratic convention, and Abraham Lincoln, a former American President, started his own March to the white house on 4th October 1854, the day he participated in a debate in support of the abolition of slavery against a then future Republican flag bearer Stephen. A. Douglas, Obama would have been another Rev. Jesse Jackson who came very close to the white house, if not for his grooming and good advisers who helped him handle Hilary Clinton's abuse during the campaign maturely. Lincoln on the other hand, would have been an ordinary president if he lacked the maturity to handle the negative attitude of most members of his cabinet including William H. Seward, his secretary of state and Salmon P. Chase, his Head of Treasury Department, who publicly despised him; he would not have been able to harness their abilities for the greatness of the nation.
For any talent to be useful it must undergo nurturing and it only takes a person surrendering his talent to a coach or mentor for that talent to be nurtured. Here lies one of the biggest problems of an average talented Nigerian Youth.
Most talented Nigerian youths whether in music, Drama, sports or even business, find it difficult to submit to a coach, who will help them to go the extra mile, which is why, Nigerians are rarely mentioned when role calls of the best in any field is mentioned.
One of the reasons why talented individuals find it difficult to submit to a coach is because most coaches are half as talented as the individuals in their areas of strength. But coaches have some insights and experience a talented individual needs to horne his talents.
It is not always that you have a Samson Siasia, Stephen Keshi or Pep Guardiola who participated in a sport to the highest level, before making a mark as a coach in the same sport. There are many coaches like Jose Mourinho, late Yemi Tella, and sir Alex Ferguson who did not play a game to the top, but who are able to bring out the champion stuff in talented individuals.
We are therefore working on having a pool of committed experienced men and women who give their time to nurture talented Nigerian Youths to greatness.
What are you doing with your talent?
08035971481
[email protected]
|
Article source