CALLING THE EDITORS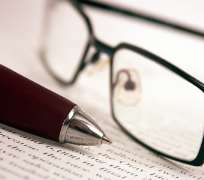 Perhaps, I have to first of all pay my homage to a special breed of Nigerians who daily struggle to wring water out of stone; the Editors. They do their job under inclement weather; public officials clam up instead of to give the needed information, entry-level journalists, products of the poor educational system, can barely read and write. Experts on sundry matters – say on ethnicity, corruption, cultism, ethnic armies, Boko Haram, are non-existent. Or is there any Nigerian university where there is a Professor who is a repository of knowledge on the changes the GSM phone has wrought in the society? No Nigerian NGO tracks the number of deaths the Boko Haramists have notched up or how many kidnappings were owed to the Niger Delta insurgents. And what is the "colour" of prostitution in Nigeria? Does it have a character? Who has tracked the graduates of almajiri schools? None, none, none!
Such an environment should prove to be any newspaper Editor's hell. There is nowhere to get quality backgrounding for stories, to add perspective to copies. Yet…
…Yet, there is something that is not being done. And it does not require anything wonderful or costly.
Now, to get my drift, may we please consider two recent happenings and illustrate with factual happenings of, not just life; but recent events that took place before our very eyes and, figuratively of course, only yesterday.
Item One; the NIPSS report. When the class of 2012 of the prestigious National Institute of Policy and Strategic Studies at Kuru, near Jos, called on President Goodluck Jonathan and presented him with their report, the President sounded less than grateful. Most news reports made it appear that all the Kuru students focused on was that while the four refineries in Nigeria were barely producing any petrol at all, Canada had 16 refineries that were spitting out petrol at full capacity. Jonathan shot back that all Canada's refineries were privately owned. That the President's reply was philosophically deceptive is not the reason for this write up; if not, I would have asked if all the refineries in Venezuela are privately owned. And what about in Russia? Or the nearby Niger Republic. Or, for goodness sake, were the refineries in Nigeria privately owned when they were performing at premium level?
The President's reply sounded shrill - and for good reason too. He was being criticized by a respected body, an apolitical one that had spent the best part of the year studying Nigeria's problems, a body made up of civil servants and professionals near the top of their careers,; in short, a well- informed body. The President was told to his face that his government has failed in its first duty; the provision of security for life and property – the very reason why government was invented. He was told that without security the search for foreign investment would remain a mirage.
The plethora of failures they espied in the polity included this very serious charge; that President Jonathan was not running a lean government. Unfortunately, no news organization singled this last item out for special treatment. And that is a peculiar mess simply because the Presidential Policy Advisory Council (PPAC) headed by Gen. T.Y. Danjuma, and which was set up by Jonathan himself, had advised him to embrace a lean government. Simply put, Jonathan has disregarded the PPAC recommendation(s). Now, none can rightly argue that a government does not reserve the right to accept or reject policy recommendations. What I am striving at is that the average Nigerian also has the right to know the PPAC recommendations. If those recommendations were accepted by a given government, then such will mark the sign posts for the achievements expected from that administration, and what the populace should judge it by.
Unfortunately, the Nigerian media allowed the former President Olusegun Obasanjo's administration to muddle through eight long years without remaining fidel to the recommendations of an earlier version of the PPAC – that was led by the same Danjuma.
Yet, In his speech at Nigeria's 39th Independence Anniversary on October 1, 1999, Obasanjo solemnly promised thus: "I have presented to you my humble view of the moral foundations of our administration, what we have done, why and what we propose to do, and the responsibilities of every citizen have been made clear, what remains is to indicate how our actual conduct can be measured and judged. To this end, I have recently approved a White Paper, based on the recommendations of the Presidential Policy Advisory Committee. This paper will soon be made public and shall constitute our operational guidelines. Furthermore, I will establish a Policy Analysis and Monitoring Unit in the Presidency that will serve as an internal ombudsman to assess continuously the performance of government departments and the efficacy of government policies."
So, here was Obasanjo accepting that the implementation of the PPAC report would be the guiding road map for his administration, and that it would also be judged on how well or badly he applied such recommendations. And that he said this on a nation-wide broadcast on an occasions as important as the nation's independence anniversary, did not spur journalists and opposition parties into action. Later, journalists who never referred to this document, not even once in their lives, would achieve stardom as commentators on the administration, even without once mentioning this crucial document. So, on what did they base Obasanjo's score card?
Unfortunately, the promised White Paper was never made public, neither were Nigerians given a glimpse of its content. Thus, with no known targets with which to measure his performance, Obasanjo simply muddled through, focusing mainly on events that caught his fancy, especially if they trained international spotlight on him.
Two administrations down the line, the mass media is repeating the same mistake. President Jonathan did set up a PPAC, but the public does not know the content of its report. So, when on that eventful visit to Aso Rock and the NIPSS out-going students recommended a lean government to Jonathan, they were saying that Jonathan had failed on that score – for running a lean government was a prime recommendation of Jonathan's own PPAC. Yet, Nigerians do not know this for the press never published this and other recommendations.
Recently too, Nigeria was treated to a show of shame; the media's recounting of every dirt both Nuhu Ribadu and Stephen Orosanye threw at each other. Orosanye had cried out that he and some of his colleagues in a certain Ribadu-led committee did not sign the final report. In a manner that only a tried and tested blackmailer could have employed, Ribadu shot back that Orosanye used the committee to receive government board appointments and that he was NEVER present at the committee's working sessions. Unfortunately, the Nigerian mass media failed to point Ribadu in the right direction; instead, his and Orosanye's charges and counter charges were relayed ad nauseam.
Yet, is it that there was no newspaper or magazine or television station that was capable of retracing the steps taken by that committee, checking the attendance at sessions (through the minutes) and finally detailing out for the public where the decision was taken that only Ribadu and the Secretary would sign for all the other members? That would not be true of the Nigerian mass media. And if the members never mandated Ribadu and the Secretary to sign on their behalf, then Orosanye's accusation against Ribadu would hold water. But no newspaper attempted this. Here, my thanks go to the Sunday Trust whose Editor, Theophilous Abba attempted to unravel some of the unnecessary mystery. But he did not ask the all-important question: who mandated Ribadu to sign for the other members? But that remains about the only story there…and it is still unwritten.
Last line: This piece is dedicated to Mr. Martins Oloja, the newly appointed Editor of the Guardian newspaper. He, an Abuja establishment was plucked off to Lagos to join the MD, the ever gentlemanly Mr. Emeka Izeze and that nice young man (hey, he was my junior at UNILAG) the Editor-in-Chief, Mr, Debo Adesina in repositioning the Guardian. Martins, the paper is yours because you sign it; make it matter more than ever before. May the source be with you as you refuse to allow unnecessary mystery to bewilder Nigerians. The baton is in your hand; soar with it.
Written By Tony Eluemunor

Disclaimer:

"The views/contents expressed in this article are the sole responsibility of

thewillnigeria.com

and do not necessarily reflect those of The Nigerian Voice. The Nigerian Voice will not be responsible or liable for any inaccurate or incorrect statements contained in this article."
Articles by thewillnigeria.com