Nigeria Indicts 5 Ousted Bank Chiefs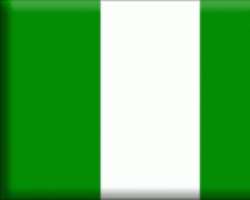 EN-GB X-NONE X-NONE
By WILL CONNORS http://online.wsj.com/search/search_center.html?KEYWORDS=WILL+CONNORS&ARTICLESEARCHQUERY_PARSER=bylineAND
ABUJA, Nigeria -- Nigeria's top anticorruption unit filed a raft of criminal charges against ousted managers from five bailed-out banks in connection with billions of dollars in nonperforming loans.
The court filings Monday, which included allegations of share-price manipulation, fraud and money laundering, mark the beginning of what is likely to be a drawn-out legal process. It is the first test of government agencies looking to clean up an ailing banking sector that for years operated with little oversight.
On Aug. 14, the Central Bank of Nigeria announced a $2.6 billion bailout of Afribank, Finbank, Intercontinental Bank, Oceanic Bank and Union Bank and fired their executives, saying they had jeopardized Africa's second-biggest economy with lax management and irresponsible lending.
In August, the Central Bank also made public a list of more than 200 high-profile debtors to the banks, which included some of the most powerful companies and businessmen in the country.
Dozens of senior managers from the five banks were arraigned in a federal high court in Lagos on Monday under charges brought against them by the Economic and Financial Crimes Commission. All of the executives pleaded not guilty, and were remanded to EFCC custody.
Former Finbank managing director, Okey Nwosu, pleaded not guilty to 11 criminal charges; Sebastian Adigwe, former managing director of Afribank, pleaded not guilty to 34 charges.
When Cecilia Ibru, former head of Oceanic Bank and the doyenne of one of Nigeria's most powerful families, took the stand, she slumped in her chair and her lawyer requested her doctor stand at her side, according to witnesses.
Mrs. Ibru's Oceanic Bank had been listed as having over $1.8 billion in nonperforming loans. "They're accusing her as if she's responsible for every step in the loan process," said Ajibola Oluyede, a lawyer for Mrs. Ibru. "She couldn't have been in every group giving out loans herself."
The fired managing director of Intercontinental, Erastus Akingbola, is still wanted by the EFCC and is thought to be in hiding outside the country. The EFCC said it has recovered $292 million out of $4.8 billion in bad loans.