African Ministerial Conference on Environment (AMCEN)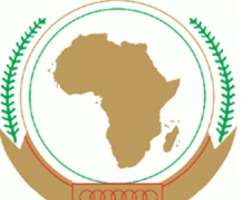 African Ministerial Conference on Environment (AMCEN)
ADDIS ABABA, Ethiopia, November 30, 2012/African Press Organization (APO)/ -- INVITATION TO REPRESENTATIVES OF THE MEDIA

WHAT The Conference of African Ministers on Environment

WHEN Sunday, 02 December 2012

WHERE Doha, Qatar, La Cigale Hotel

WHO The African Union Commission (AUC) and AMCEN Secretariat

WHY:
The conference is expected to discuss issues related to the current negotiation position of Africa at the 18th Conference of the Parties (COP18) to the United Nations Framework Convention on Climate Change (UNFCCC) and the 8th Session of the Conference of the Parties serving as the meeting of the Parties to the Kyoto Protocol (CMP8).

Participants:
African Ministers, AU Commission, Regional Economic Communities (RECs), Ministers of AU Member States, Civil Society Organizations, development partners, Regional Institutions, and national experts, among others.

Journalists are invited to attend and cover the event on Sunday 02 December 2012, at 10:00am at the La Cigale Hotel, in Doha.