AFRICA URGED TO COORDINATE ACTIONS TO ACHIEVE BEST RESULTS IN AGRICULTURE AND TRADE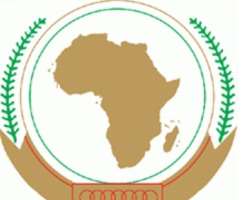 AFRICA URGED TO COORDINATE ACTIONS TO ACHIEVE BEST RESULTS IN AGRICULTURE AND TRADE
ADDIS ABABA, Ethiopia, November 30, 2012/African Press Organization (APO)/ -- Africa needs to coordinate its actions and establish synergies and complementarities in the implementation of initiatives in order for it to achieve the best results, says AU Commission Deputy Chairperson Mr Erastus Mwencha.

« There must be transparency in the implementation of these initiatives and trade agreements. We must have a system that inspires confidence in both governments and private sector operators alike. In this regard, we must move towards an institutionalised rules based system that is predictable and stable. »

Mr Mwencha was speaking today at the Joint African Union Conference of Ministers of Agriculture and Trade, being held at the African Union.

The objective of the two day meeting is to review progress on the implementation of continental agriculture and trade development initiatives and specifically revisit efforts from the two sectors that impact on intra-African trade, agricultural transformation and achievement of food security on the continent.

It is further intended to review and agree on a short and medium-term action-oriented strategy towards realizing the AU vision of promoting intra-African trade and its impact on attaining agricultural transformation as well as a food and nutrition secure Africa.

« The implementation of programmes such as COMESA's Maize without Borders, whose key features are to remove barriers and facilitate cross border movement of maize across the region are recommended for imitation by other Regional Economic Communities », Mr Mwencha said.

Statistics on both intra African trade and agricultural productivity do not paint a rosy picture. On the agricultural front, Africa lost its status as a net exporter of agricultural and food products in the early 1980s. Since then, Africa has become a net importer of food, importing more than 55 billion dollars worth every year, a figure which is more than the combined GDPs of a number of African countries put together.

On the other hand, the level of intra African trade is very low compared with Africa's major trading partners. In 2012, intra African trade for all commodities was 12.6% and rose marginally to 13.3% in 2011. Intra African trade in agriculture products has averaged 20.2% for the last five years. Trade between European countries in agricultural products stands at 77.7% while in Asia it is 59.7%.

Many reasons account for the low intra African trade, including tariff barriers, whereby exporting to another African country attracts tax of 12.5 compared to 9.4% when the producer is exporting to countries outside the continent.

The African Union has made strides in addressing some of the challenges. The January summit of 2012 adopted an action plan on boosting intra African trade and also decided to establish a continental free trade area (CFTA) by 2017. The CFTA is expected to deepen continental market integration. Efforts to boost agricultural production on the other hand, are centered mainly round the Comprehensive African Agricultural Development programme Progamme. Under CAADP, African governments committed to allocating at least 10% of national budgets to agriculture to achieve annual agricultural growth rates of 6%.

Today's opening session of the joint ministerial meeting was also addressed by the Deputy Executive Secretary of the UN Economic Commission for Africa Dr Abdalla Hamdook and the Ethiopian State Minister for Agriculture Mr Wondirad Mandefro.

The joint ministerial meeting ends tomorrow, 30 November