Stock Futures Signal Flat Start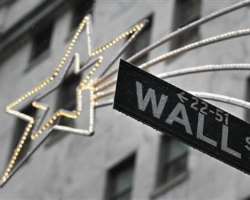 Stock futures pointed to a flat opening on Wall Street on Friday, with futures for the S&P 500, the Dow Jones and the Nasdaq 100 trading unchanged to 0.1 percent higher at 4.33 a.m. EST.
Japan's Nikkei average hit a seven-month closing high on Friday as a weaker yen, driven by persistent expectations the Bank of Japan will act more boldly under a likely new government following December 16 elections, lifted the shares of exporters.
European shares were steady at 15-month highs as investors squared the books on the final trading day of the month, with all eyes on U.S. budget talks.
The U.S. President, Barack Obama, plans to travel to a factory in Pennsylvania to press his case on raising taxes on the wealthy to narrow the deficit. The president and congressional Republicans are negotiating how to avoid steep automatic tax hikes and deep spending cuts that will kick in soon unless they can reach a deal to avoid them.
The U.S. Commerce Dept releases October personal income and consumption data at 8.30 a.m. EST. Economists in a Reuters survey expect a 0.2 percent rise in income, and an unchanged reading for spending. In September, income rose 0.4 percent and spending was up 0.8 percent.
The Institute for Supply Management in Chicago releases November index of manufacturing activity at 9.45 a.m. EST. A reading of 50.5 is expected, compared with 49.9 in October.
Facebook Inc (FB.O) and Zynga Inc (ZNGA.O) severed the cozy ties that once bound the Internet industry's closest couple, revising a years-old partnership between the two companies. Zynga stock fell 12 percent to $2.30 in after-hours trading. Facebook shares were off 5 cents at $27.27.
Apple Inc's (AAPL.O) latest iPhone has received final clearance from Chinese regulators, paving the way for a December debut in a highly competitive market where the lack of a new model had severely eroded its share of product sales.
The Dow Jones industrial average .DJI rose 36.71 points, or 0.28 percent, to 13,021.82 on Thursday. The Standard & Poor's 500 Index .SPX gained 6.02 points, or 0.43 percent, to 1,415.95. The Nasdaq Composite Index .IXIC advanced 20.25 points, or 0.68 percent, to close at 3,012.03.
REUTERS