Meeting of the Africa-European Union Joint Experts Group on Peace and Security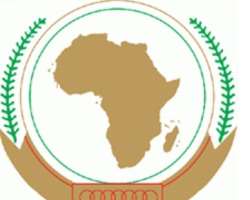 Meeting of the Africa-European Union Joint Experts Group on Peace and Security
ADDIS ABABA, Ethiopia, November 30, 2012/African Press Organization (APO)/ -- The Africa-European Union (EU) Joint Expert Group (JEG) on Peace and Security met on 29 November 2012, at the AU headquarters, in Addis Ababa, within the framework of the Joint Africa-EU Strategy.

The JEG meeting, which takes place twice a year, was co-chaired by Ambassador Abd El-Naceur Belaïd, Algeria's Permanent Representative to the AU, and Bernard Friedling, from the European External Action Service (EU). It was attended by members of the JEG from Africa and EU, African and EU member states, as well as representatives of the following Regional Economic Communities/Regional Mechanisms for Conflict Prevention, Management and Resolution (RECs/RMs): Community of Sahelo-Saharan States (CEN-SAD), Common Market for East and Southern Africa (COMESA), East African Community (EAC), Economic Community of Central African States (ECCAS), Economic Community of West African States (ECOWAS), Intergovernmental Authority on Development (IGAD), International Conference on the Great Lakes Region (ICGLR), Southern African Development Community (SADC), the Eastern Africa Standby Force Coordinating Mechanism (EASFCOM) and the North Africa Regional Capability (NARC).

The meeting discussed the three priority areas of the Partnership on Peace and Security of the Joint Africa-EU Strategy, namely Political Dialogue, Operationalization of the African Peace and Security Architecture (APSA), and funding for African-led Peace Support Operations (PSOs).

The political dialogue encompassed the situations in Mali/Sahel, eastern Democratic Republic of Congo (DRC) and Guinea Bissau. The participants exchanged views on the efforts to combat the Lord's Resistance Army (LRA) and on maritime safety and security in the Gulf of Guinea and off the Horn of Africa. The session on APSA focused on progress achieved in operationalising its key components, including the Africa Standby Force and the African Training Centres, as well as on priorities for 2013, and other areas of capacity development. In view of the discussions on priorities during the 28 November 2012 session of African Peace Facility (APF) Joint Coordination Committee (JCC), the meeting also exchanged views on the on-going and potential African-led PSOs, including the AU Mission in Somalia (AMISOM) and the ECCAS Mission in Central African Republic (MICOPAX).