The Deputy Chairperson of the Commission of the African Union meets with the President of Somalia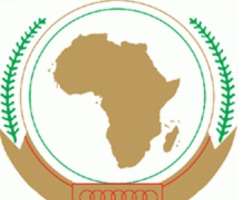 The Deputy Chairperson of the Commission of the African Union meets with the President of Somalia
ADDIS ABABA, Ethiopia, November 30, 2012/African Press Organization (APO)/ -- The Deputy Chairperson of the Commission of the African Union (AU), Mr. Erastus Mwencha, met today, in Addis Ababa, with the new President of Somalia, Mr. Hassan Sheikh Mohamud.

The meeting provided an opportunity to review the most recent developments in Somalia, in light of the significant achievements made both on the security and political fronts. The President seized the opportunity to express his Government's appreciation to the AU and AMISOM, in particular, for the sacrifices made in assisting Somalia overcome the many challenges facing it. He stressed his determination to leave no stone unturned to consolidate the progress made, by ensuring that the Somali Government fully play its role in the stabilization of the country.

On his part, the Deputy Chairperson reiterated AU's commitment to continue supporting the peace and reconciliation efforts in Somalia. He indicated that the review process of the AMISOM mandate will provide an opportunity to exchange views on how best the AU can continue to support the efforts of the Somali Government towards the promotion of lasting peace, security and reconciliation, based on the priorities set by the Somali authorities.