Borno Gets Set For Meningitis Season, To Vaccinate 3.5 Million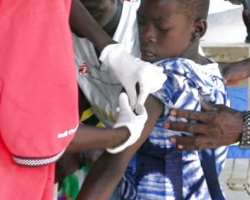 SAN FRANCISCO, November 29, (THEWILL) - Borno State has announced that it will immunize 3.5 million (70%) of its citizens people against meningitis, the state government announced yesterday.
The state, including others in the northern parts of Nigeria has over the years been one of the major endemic areas of the epidemic which annually devastates that state and others during the months of December to March.
State Commissioner for Health, Dr. Salma Anas-Kolo, who addressed a press conference to announce the efforts being put in place to ensure that the scourge of the disease which continually affects many residents of the state during the dry season is minimized, said 3,000 health workers have been trained on how to administer the new vaccine, menafri.
She said the new drug which remains potent for ten years would be administered in all health facilities and designated centers including schools and markets in the 27 local government areas of the state.
The exercise which begins between December 1st and ends on the 10th is targeted at residents aged between 1 - 29 years who form about 70% of the population adding that though other age brackets may be immunized later the selected age stratification was due to their proneness to the killer disease.
Dr. Anas-Kolo explained that the state government is determined to completely eradicate the epidemic insisting that no stone would be left unturned in this regard.